President Manuel, Corey Wilson discuss Sease Institute on Inside Indiana Business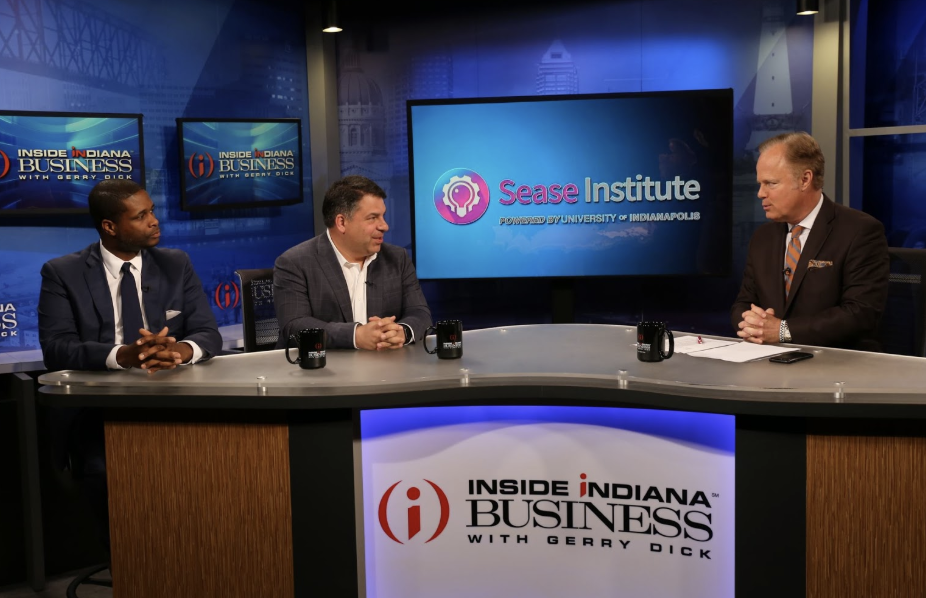 President Robert L. Manuel and Corey Wilson appeared on "Inside Indiana Business with Gerry Dick" to discuss the launch of the Sease Institute.
Aligning with the expertise already in residence at the University of Indianapolis, the Sease Institute will focus on developing customized and specific content in business, technology, healthcare and nonprofit sectors. More areas will be offered as the Sease Institute grows. Participants will be equipped to learn new skills, advance existing ones, and either gain new employment or progress in their chosen field.