University of Indianapolis selects Amber R. Smith as Vice President for Inclusion and Equity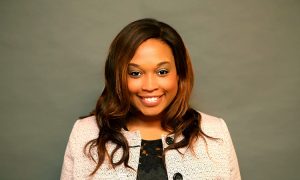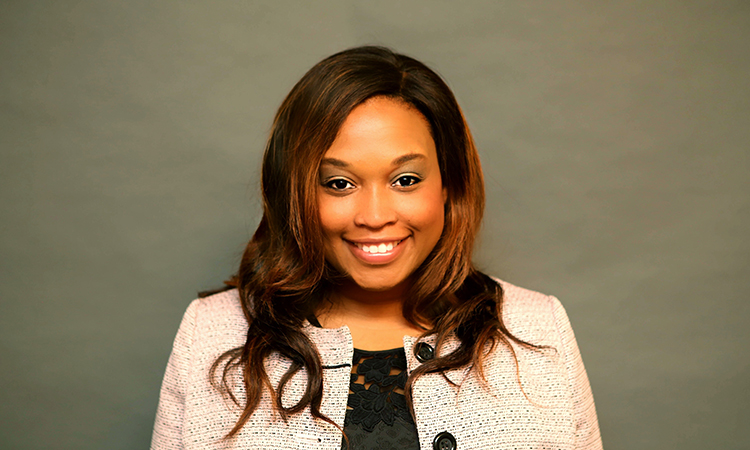 The University of Indianapolis has named Amber R. Smith as Vice President for Inclusion and Equity. Smith's selection follows a nationwide search for the cabinet position dedicated to leading and enhancing a university-wide culture of diversity and inclusion.
Smith, who currently serves as Assistant Vice Chancellor for Student Affairs, Inclusion and Outreach at the University of Arkansas at Little Rock, will develop and implement the strategic vision to continue the University's commitment to inclusivity, equity and community partnership.
Smith, who will begin work on January 1, 2020, will build upon existing initiatives of inclusivity and equity at the University of Indianapolis and advance the inclusive culture that has been so fundamental to its history since 1902.
Download a photo of Amber R. Smith here.
President Robert L. Manuel said Smith's impressive background in higher education leadership, recruitment and retention strategy, and cultural change management made her the ideal candidate for the position.
"Amber has dedicated her career to identifying solutions that create environments that are diverse, inclusive and open. Amber will continue to grow the University's initiatives in building a collaborative and diverse campus culture. Her commitment to driving retention aligns with the University's goals to maximize successful outcomes for all students," said Manuel.
Smith, who will report directly to President Manuel, joins a leadership team committed to expanding the scope of the institution, both academically and through community impact. Diversity on campus continues to expand with initiatives such as the Paul Washington-Lacey Emerging Leaders Program, and engagement opportunities to embrace and celebrate those differences across campus.
"I am honored to be selected to serve the University of Indianapolis in this capacity," said Smith.  "This position provides me the opportunity to continue the work in an area I am truly passionate about. The University is involved in some amazing initiatives, and I am excited to join a team that has already made such positive strides towards inclusion."
In her current role, Smith oversees and provides strategic insight to programs focused on recruitment, retention and graduation of students in addition to the establishment of programs focused on African American and Hispanic/Latino students.
Earlier this year, Smith was named a 2019 ACT College and Career Readiness Champion for the postsecondary professional category. Champions are high school seniors, K-12 professionals, postsecondary professionals and workforce professionals who are making a positive impact on their communities through their efforts to advance college and career readiness. The ACT College and Career Readiness Champions are individuals across the country who support ACT's mission of education and workplace success.
In the last five years, Smith also served as Director of the Dr. Charles W. Donaldson Scholars Academy, a collaborative effort between UA Little Rock and area school districts to improve the educational achievement for students in grades 9-12, with a specific focus on African-American students and others who are at risk of academic failure due to socioeconomic disadvantages or other factors. Smith created programming to best prepare students for success beyond high school, eliminating the need for remediation while increasing high school and college graduation rates.
During her tenure at UA Little Rock, she also established the first African-American Female Initiative and assisted in the development of the Hispanic Initiative. Both programs are designed to ease the transition from high school to college by offering students academic support, mentoring and professional preparation. Smith began her career at UA Little Rock in 2011 as interim assistant coordinator of the African-American Male Initiative and Teaching Enhancements Affecting Minority Students programs. Prior to UA Little Rock, she worked as a corporate trainer, educational presenter and psychology instructor.
Smith has earned a bachelor's degree in liberal arts, a master's degree in student affairs and a Ph.D. in industrial and organizational psychology.