Elizabeth M. Norman presents lecture on "We Band of Angels" at University of Indianapolis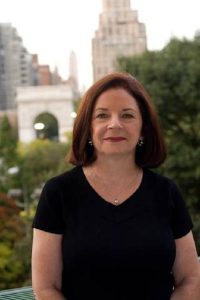 Nationally recognized award-winning author recounts story of American nurses trapped on the Bataan during World War II
Author and researcher Elizabeth M. Norman will recount the bravery of American Army and Navy nurses during World War II in a lecture at the University of Indianapolis Nov. 13. The discussion, "We Band of Angels: The Untold story of American Nurses Trapped on the Bataan by the Japanese," is part of the University's Penrod Lecture Series and is scheduled for 5 p.m., Nov. 13 at the Schwitzer Student Center, UIndy Hall. Registration is encouraged but not required, and admission is free.

The event is part of the University's year-long celebration of 60 years of nursing at the University of Indianapolis. The University honors and celebrates all veterans as we observe Veterans Day.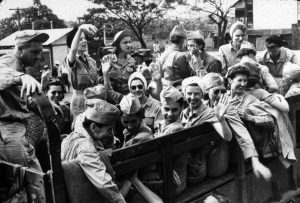 In December 1941, American bases in the Philippines were caught in a raging battle when Japanese forces attacked. Nurses set up field hospitals in the jungles of Bataan and the tunnels of Corregidor, where they tended to the most devastating injuries of war. They later endured three years of fear, brutality and starvation in internment camps.
Once liberated, they returned to an America that at first celebrated them, but later refused to honor their leaders. Norman reveals the letters, diaries and riveting firsthand accounts that explain what really happened during those dark days, woven together in a deeply affecting saga of women in war.
Elizabeth Norman is a professor at New York University's Steinhardt School of Culture, Education, and Human Development. She is the author of "Women at War: The Story of Fifty Military Nurses Who Served in Vietnam 1965-1973;" "We Band of Angels: The Untold Story of American Women Trapped on Bataan by the Japanese," and co-author of "Tears in the Darkness: The Story of the Bataan Death March and Its Aftermath." The book was on the New York Times best-seller list for nine weeks and a Dayton Literary Peace Prize finalist.
Norman's awards include the American Academy of Nursing National Media Award, The University of Virginia Agnes Dillon Award, a Certificate of Appreciation from the Embassy of the Philippines in Washington, D.C. and an Official Commendation from the Department of the Army for her military research.