Indianapolis student earns prestigious Richard G. Lugar award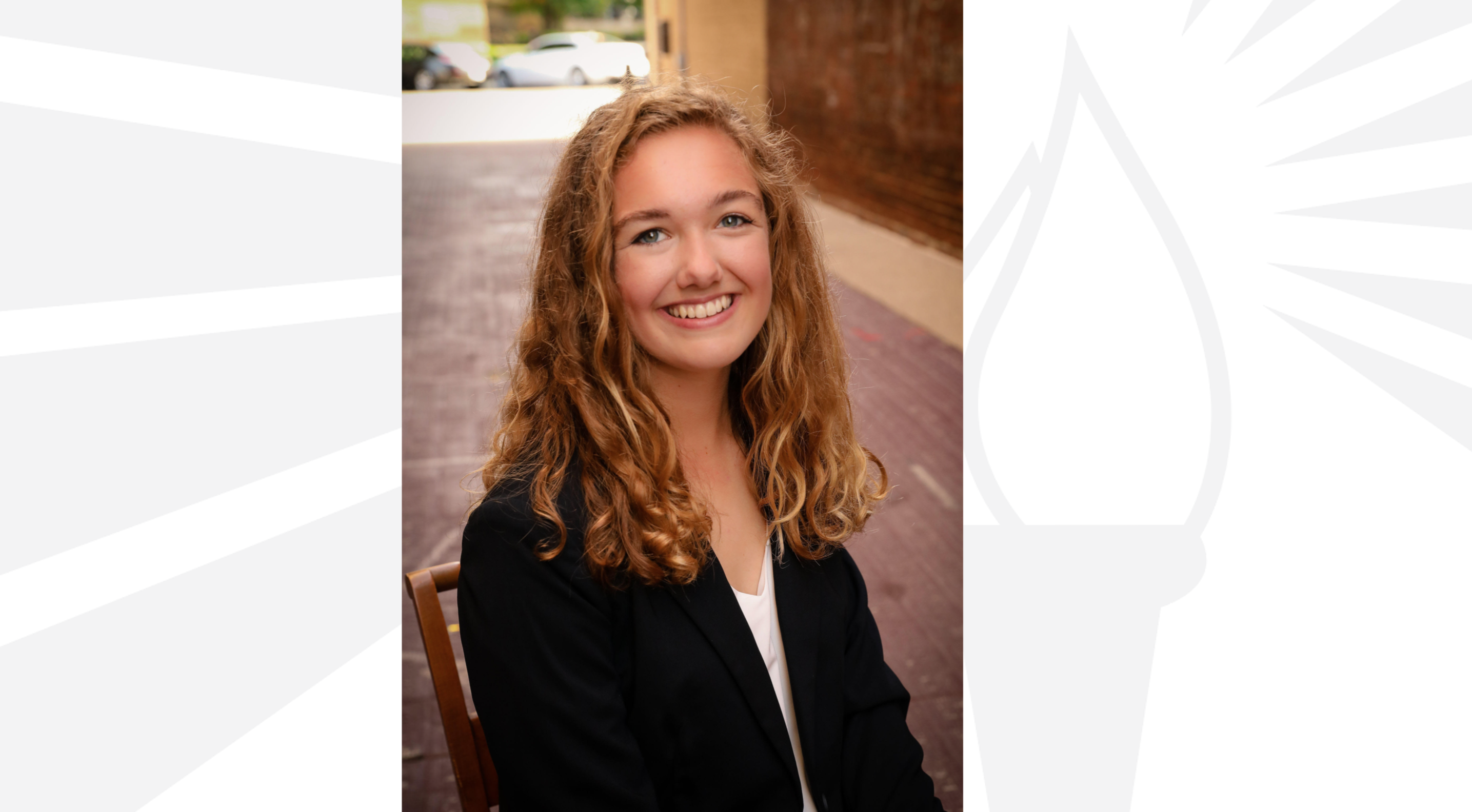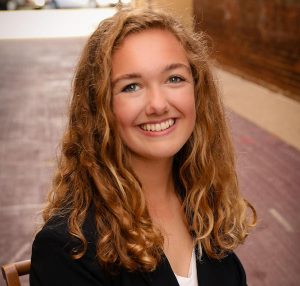 Rose Schnabel will receive the $1,000 award on Saturday, Dec. 7, during the 43rd annual Lugar Symposium for Tomorrow's Leaders at Ransburg Auditorium at the University of Indianapolis. The event gathers more than 400 of Indiana's top high school juniors at the University for an expert discussion on pressing public issues and world events. Mr. Steve Inskeep, a native Hoosier and host of National Public Radio's Morning Edition, will deliver the keynote address.
"I am honored to receive the 2019 Distinguished Student Leadership Award," said Schnabel, who will give a short acceptance speech at the symposium. "Hearing from other Hoosier teenagers about their communities at the 2018 Symposium helped me to reflect on my own community and ways I could improve it. This award gives me support to continue working towards my goal of promoting healthy eating in the chronic disease community."
The highly competitive award honors students for academic success, leadership and a proven commitment to serving others. Each applicant must complete an application and draft an essay on one of three topics. Schnabel chose to describe how she has used innovation and collaboration, two hallmarks of a good leader as identified by Senator Lugar, to create new solutions to complex problems.
In her essay, Schnabel discussed her experience creating a mobile application that serves as a recipe and nutrition guide for people affected by chronic disease. What started as a small project to help her grandmother, Schnabel soon realized her work could help others. She taught herself to code, consulted with chefs about healthy eating and designed the user interface for the app herself before launching it within her school community.
Ken McDaniel, the girls' soccer head coach at the International School of Indiana, wrote in the award application about Schnabel: "Rose has shown an ability to establish an excellent rapport with a variety of constituents, including teammates, coaches, students and administrators. She is genuinely interested in helping others reach their goals in a positive and helpful manner."
The activities in which Schnabel is involved include:
   

Model United Nations, Head Delegate

   

Spanish Honor Society, Co-president

   

Varsity Tennis and Soccer, Team Captain

   

Indiana University School of Adolescent Medicine Advisory Board

   

United Way volunteer

   

Project STEM Intern at Eli Lilly & Co.
About the Lugar Academy
More than 20,000 promising students have participated in the Lugar Symposium during the past 40 years, gaining wisdom, insight and access to some of the finest minds available. Principals from every high school in Indiana are asked to select three outstanding student leaders from their junior class to attend the Symposium. Sen. Richard G. Lugar (April 4, 1932 – April 28, 2019) served as a Distinguished Trustee, a former professor of political science and received an honorary degree from the University of Indianapolis, among 46 colleges and universities which bestowed Lugar with the same honor during his lifetime. Lugar was a fifth-generation Hoosier who left the United States Senate as the longest-serving member of Congress in Indiana history. The symposium that bears his name was launched in 1977 as an opportunity to discuss with students topics of local and global importance.