Bookish University Discussion Groups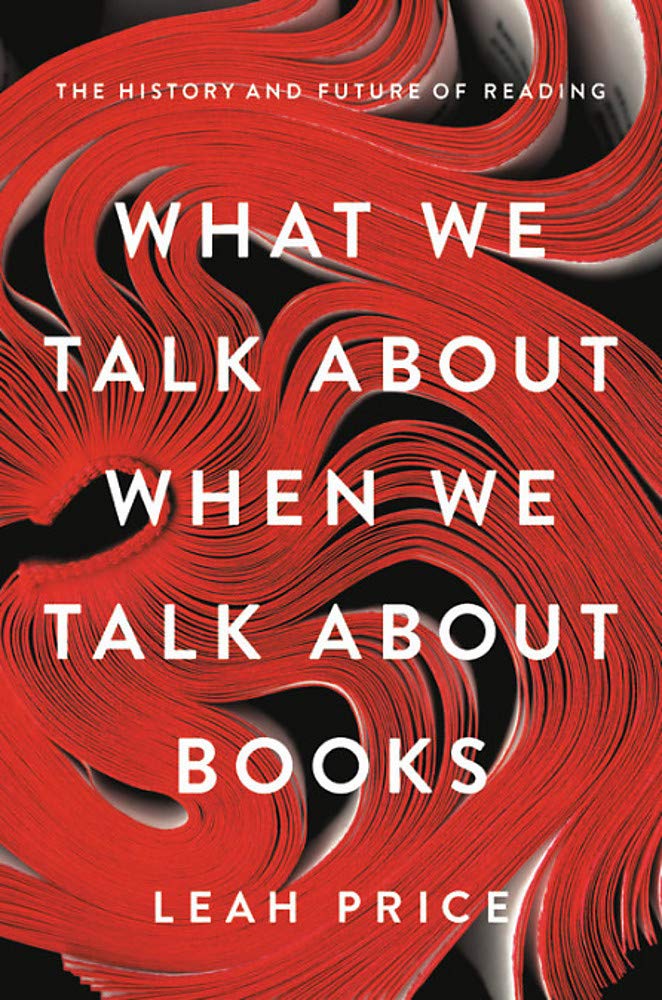 Faculty and staff are invited to join one of the Bookish University discussion groups that will be meeting this semester in preparation Wisdom's Feast 2020.*
We will be discussing What We Talk About When We Talk About Books: The History and Future of Reading (Basic Books, 2019) by Leah Price, Distinguished professor of English and founder of the Initiative on the Book at Rutgers University https://sites.rutgers.edu/ru-book-initiative/, this small volume is chock full of "bookish" illustrations, provocative examples, and fascinating stories. There is much to talk about when we think about the past, present, and future of reading in universities like ours where people like us talk about books. Price "offers fresh hope to bibliophiles and literature lovers alike."
We would love to hear what you have to say about reading – past, present, and future – and/at the university by having you join us for a discussion of Price's book.  
There will be two groups of Bookish University Conversations.

The Wednesday Group (2/5, 2/12, 2/19) will meet 12 to 1 p.m. in KML 302 (Blue Law Room).  
The Thursday Group (2/6, 2/13, 2/20) will meet 12:30 to 1:30 p.m. in KML 302 (Blue Law Room).
If there is sufficient interest, we will offer a third set of discussions on Thursdays (3/19, 3/26, 4/2).
How can you obtain a copy of the book? Ten copies of the book are available on reserve at KML for faculty and staff to borrow (one week at a time).
If you want to sign up to participate in one of the book groups, please contact Dawn Hershberger hershberger@uindy.edu  by January 31.  Please indicate whether you prefer to participate in the Wednesday group (at noon for one hour) or the Thursday group (at 12:30 p.m. for one hour).
If you are interested in discussing the book but the dates and times do not work for you, please contact Marisa Albrecht at albrechtm@uindy.edu to explore other possibilities.
*Please Note:  The topic of Wisdom's Feast 2020 will be "The Bookish University: Past, Present, and Future." The School of Education, the staff of Krannert Memorial Library and the Frederick D. Hill Archives will co-host the 2020 edition, set for Thursday, August 13, 2020, at 5:30 p.m.