Aaron Drake makes the most of a virtual internship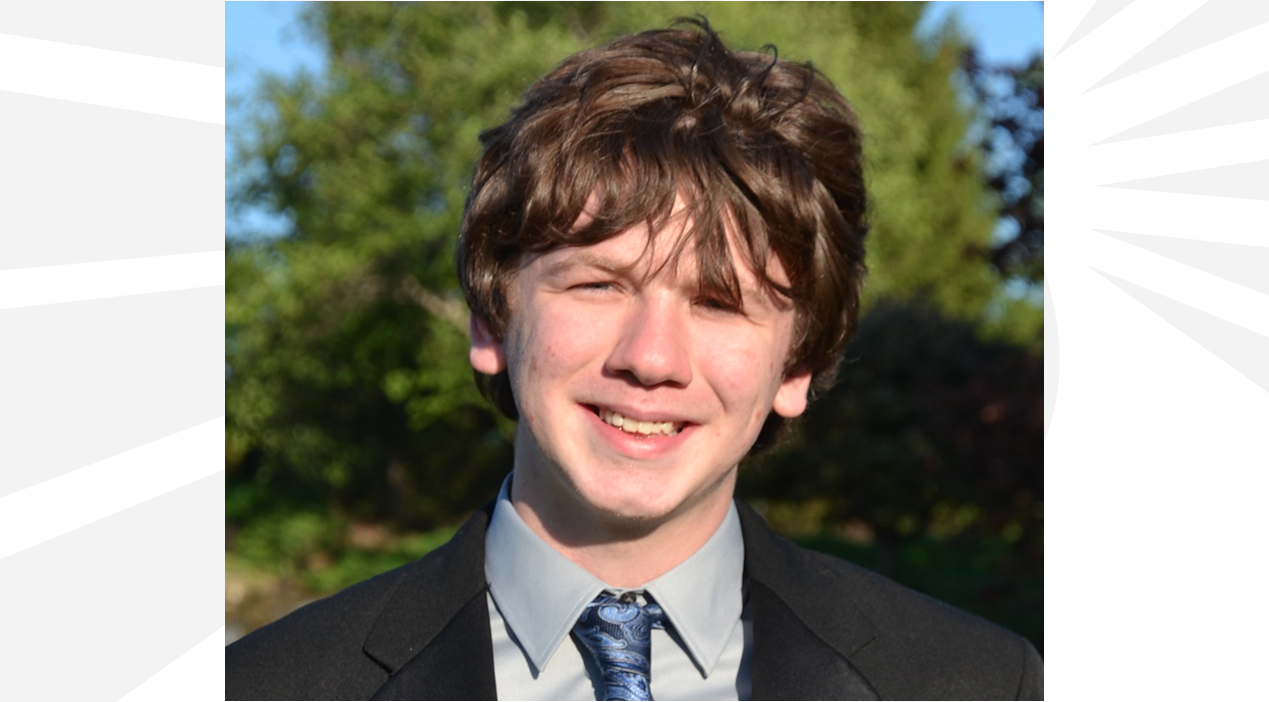 Indyfluence is an initiative which encourages college students to choose Indianapolis after graduation. The organization connects leading businesses in the Indianapolis area and engages their interns in an effort to "Meet Indy," "Learn from Indy," and "Give back to Indy."
One of the more than 450 interns in the program this summer was Aaron Drake '21 (chemistry, biology minor), participant in the Roche Academy at UIndy and intern with the Roche Support Network of Roche Diagnostics. Here's his dispatch from what he called a "different, but just as meaningful" experience:
"Despite present circumstances, the Indyfluence program provided not only networking opportunities between interns from Roche, as well as other participating businesses, but it also provided resources to "meet, learn from, and give back to" Indy.

The Slack website is a perfect example. It provided a way to connect to other interns in the area via online chatting, as well as a way to find out more about what's going on around Indy and how to get involved. Of course given present circumstances it required some initiative from us to reach out and explore what was provided, but I feel like that is to be expected. I personally networked with some other interns around Indy and found it helped provided a lot of the social aspect that had been hard to find given COVID-19.

Roche as a whole made a very successful pivot to an online internship program in place of the online campus experience. Normally, it would have been largely in person shadowing and with some side project work (at least with the Roche Academy interns); with COVID-19, it shifted to lots more project work that can be done from home with some online shadowing and networking opportunities. This provided a different but just as meaningful experience.

One of the best parts of the summer internship experience was the project work we were doing was actually meaningful to Roche as a whole. One of the most noteworthy examples was participating in a project to help on the logistics of a COVID-19 testing related project.

Working from home was a different experience, but just as effective in my opinion. That being said, for it to be effective it required a few things: First, it required significant time management skills to be able to coordinate with other individuals for the multiple projects we were working on simultaneously. Building off this, it required a lot more initiative on our part to reach out and arrange meetings with the multiple individuals we worked with over the summer. A lot of the time if we needed something for a project or work we needed to be the ones to reach out and organize a meeting, because there's no opportunity to simply see them on campus and ask questions. I'd say the added focus on these skills actually was an advantage as it provided a lot more practice and development with them.
Drake hopes to earn a full-time job offer with Roche and begin after graduation. He doesn't anticipate that will be the end of his time in academia however, as he expects to eventually pursue a master's or Ph.D. at some point in his career.