Kellogg Writers Series goes virtual for 20-21 season

The Kellogg Writers Series at the University of Indianapolis announced the 2020-21 season featuring a robust line-up of virtual events with regional and national writers of fiction, creative nonfiction and poetry. The Series kicks off with a fiction reading by Patricia Henley, National Book Award Finalist and New Yorker Fiction Prize Finalist, on Sept. 23, 2020, for Indiana Writers Spotlight Night.
Melissa Febos, LAMBDA Literary and Publishing Triangle Awards finalist, will be featured in a creative nonfiction reading Oct. 27. Walt Whitman Award winner Emily Skaja will read poetry on Nov. 19 to end the fall series. 
For spring 2021, Victoria Chang, winner of the Pushcart Prize and Poetry Society of America's Alice Fay Di Castagnola Award, will read poetry on Feb. 18. Pushcart Prize winner Alison C. Rollins will provide a poetry reading on April 7, 2021. (See details below.)  
"I'm amazed and humbled by the visiting authors the Kellogg Writers Series is virtually bringing to UIndy, the greater Indianapolis community and the Zoomiverse this season," said organizer Barney Haney, assistant professor of English. "Creating a platform for diverse and marginalized voices at UIndy has been a central part of our mission and being online this semester means we get to dramatically expand our platform's reach."
Rebecca McKanna, assistant professor of English and Kellogg Writers Series organizer, said the online format provides new ways to engage participants.
"Rather than a normal reading, in the Zoom format, authors will be in conversation with one another or doing craft talks about issues they're interested in," McKanna explained. "Attendees will still have the opportunity to ask authors questions, but we hope the new format will keep all the spontaneity people loved from our regular KWS programming and update it for this new medium."

Visit events.uindy.edu for Zoom links to each event.
Kellogg Writers Series 2020-2021 Season
Fall 2020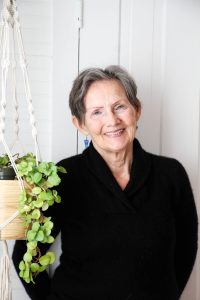 Fiction Reading with Patricia Henley
Indiana Writers Spotlight Night
Wednesday, Sept. 23, 2020
7:30-8:30 p.m.
Zoom (online)
National Book Award Finalist
The New Yorker Fiction Prize Finalist
Patricia Henley's first novel, Hummingbird House, was a finalist for The National Book Award and The New Yorker Fiction Prize. Filmmaker John Sayles called Hummingbird House  ". . . deeply felt. . . a heartbreaking book." Her second novel, In the River Sweet, was a Borders Original Voices selection. In addition, she is the author of two chapbooks of poetry, four short story collections, a stage play, and numerous essays. Her first book of stories, Friday Night at Silver Star, was the winner of the Montana First Book Award. Her other story collections include The Secret of Cartwheels, Worship of the Common Heart, New & Selected Stories, and Other Heartbreaks. In November 2019 Haywire Books published a 20th anniversary edition of Hummingbird House. Patricia lives in Maryland. 
"It is impossible to read Hummingbird House without thinking of Hemingway."—Indianapolis Star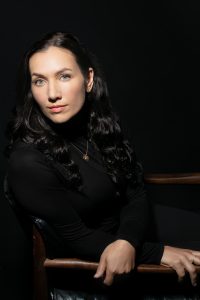 Creative Nonfiction Reading with Melissa Febos
Tuesday, Oct. 27, 2020
7:30-8:30 p.m.
Zoom (online)
LAMBDA Literary Award finalist
Publishing Triangle Award finalist
Indie Next Pick
Best Book of 2017 by Book Riot, Esquire, Refinery 29, The Cut, Bustle, Medium, The Brooklyn Rail, Largehearted Boy, Salon, The Rumpus, and others. 
"Abandon Me is an assemblage of lyric essays as intellectually sophisticated as they are emotionally stirring; a series of unflinching reflections and honest accounts of transformation that Febos refuses to let pass without scrutiny…Febos complicates the human desire for connection with explorations in philosophy, psychology, and accounts of historical repression that seduce readers into inhabiting her myths while resisting sentimentality by dismantling the fictions with deft intellectual probing reminiscent of the work of Maggie Nelson." —BOMB Magazine
"Bold…mesmerizing…the sheer fearlessness of the narrative is captivating." —The New Yorker
Poetry Reading with Emily Skaja
Thursday, Nov. 19, 2020
7:30-8:30 p.m.
Zoom (online)
Walt Whitman Award Winner
Walt Whitman Award judge Joy Harjo writes: "BRUTE, though a collection of singular poems, is essentially one long elegiac howl for the end of a relationship. It never lets up—this living—even when the world as we knew it is crushed. So what do we do with the brokenness? We document it, as Emily Skaja has done in BRUTE. We sing of the brokenness as we emerge from it. We sing the holy objects, the white moths that fly from our mouths, and we stand with the new, wet earth that has been created with our terrible songs."
Spring 2021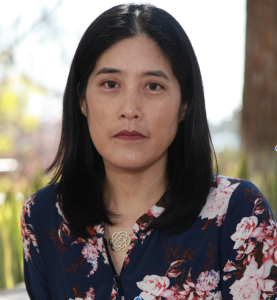 Poetry Reading with Victoria Chang
Thursday, Feb. 18, 2021
7:30-8:30 p.m.
Location: TBD
Pushcart Prize
Poetry Society of America's Alice Fay Di Castagnola Award
After her mother died, poet Victoria Chang refused to write elegies. Rather, she distilled her grief during a feverish two weeks by writing scores of poetic obituaries for all she lost in the world. In Obit, Chang writes of "the way memory gets up after someone has died and starts walking." These poems reinvent the form of newspaper obituary to both name what has died ("civility," "language," "the future," "Mother's blue dress") and the cultural impact of death on the living. Whereas elegy attempts to immortalize the dead, an obituary expresses loss, and the love for the dead becomes a conduit for self-expression. In this unflinching and lyrical book, Chang meets her grief and creates a powerful testament for the living.
Chang's books include OBIT, Barbie Chang, The Boss, Salvinia Molesta, and Circle. Her children's picture book, Is Mommy?, was illustrated by Marla Frazee and published by Beach Lane Books/Simon & Schuster. It was named a New York Times Notable Book. Her middle grade novel, Love Love will be published by Sterling Publishing in 2020. She has received a Guggenheim Fellowship, a Sustainable Arts Foundation Award, the Poetry Society of America's Alice Fay Di Castagnola Award, a Pushcart Prize, and a MacDowell Colony Fellowship. She lives in Los Angeles and is the program chair of Antioch's Low-Residency MFA Program.
Poetry Reading with Alison C. Rollins
Thursday, April. 7, 2021
7:30-8:30 p.m.
Location: TBD 
Pushcart Prize Winner
Alison C. Rollins holds a Bachelor of Science (summa cum laude & phi beta kappa) in Psychology from Howard University and a Master of Library and Information Science from the University of Illinois Urbana-Champaign. Born and raised in St. Louis city, she currently works as the Lead Teaching and Learning Librarian for Colorado College. She also serves as faculty for Pacific Northwest College of Art's Low-Residency MFA. Her poems have appeared in American Poetry Review, New England Review, The New York Times Magazine, The Poetry Review, and elsewhere. A Cave Canem and Callaloo fellow, she is also a 2016 recipient of the Poetry Foundation's Ruth Lilly and Dorothy Sargent Rosenberg Fellowship. Rollins has most recently been awarded support from the Bread Loaf Writers' Conference and is a recipient of a 2019 National Endowment for the Arts Literature fellowship as well as a 2018 Rona Jaffe Writers' Award. A 2020 Pushcart Prize winner, her debut poetry collection Library of Small Catastrophes (Copper Canyon Press) is out now! 
"Like sunflowers turning towards the sun, readers will turn to this astounding poet." —Booklist, (Starred Review)
"The range of Rollins' poetic skill is remarkable. The result is a collection of poetry which is magnificently crafted, readable, and crucially important."—New York Journal of Books