Update on the Office of Communications and Marketing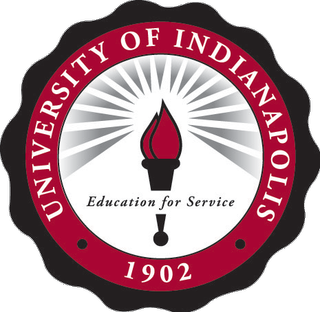 Dear Colleagues,
Please join me in congratulating Kelly Hauflaire, Associate Vice President for Marketing & Communications, who will be moving on from UIndy and higher education to pursue a new career in the healthcare industry where she will lead the Marketing and Communications team at Indianapolis-based Trimedx.
Kelly has spent the last five years transforming the University's marketing and communications efforts. Throughout her leadership of the Marketing & Communications team, Kelly implemented an aggressive strategy to attract and recruit prospective students to the University by streamlining the lead acquisition process and implementing a marketing automation system to create highly customized and personalized communications to drive students through the admissions funnel. Since the implementation of Marketo, lead-to-inquiry conversion has increased by 48 percent over last year.
Kelly has led efforts to increase the University's exposure through earned media by creating greater opportunities for faculty to share their expertise with media outlets locally, nationally, and globally. Under Kelly's leadership, the University grew its media presence with a 14-percent increase in the number of faculty featured in the news, and the number of media outlets featuring the University grew by 61 percent.
In addition, her leadership throughout the COVID-19 crisis greatly assisted the University in its efforts to re-engage the campus community and provide a hub for all COVID-19 resources.
I am grateful for Kelly's agility in navigating crisis communications while developing and executing a successful recruitment strategy during one of the most challenging years in University history.
New Leadership in the Office of Marketing and Communications
I am pleased to announce that, effective April 1, 2021, Sara Galer and Stacey Lee will be transitioning into new leadership positions to ensure continuity of these strategies and continue the Department's culture of success. Both Sara and Stacey have played key roles in developing the Office of Marketing and Communications, and I am pleased to recognize their accomplishments with these assignments. At this time, we will not rehire for Kelly's position.
Sara Galer will become Associate Vice President for Communications and Stacey Lee will become Associate Vice President for Marketing.
Sara joined UIndy in 2017 and brings 17 years of experience in large-market television newsrooms, media relations, and communications strategy. Sara's development of a robust content and media relations strategy has helped the University reach new audiences and expand reputational awareness. Stacey has been with the University since 2018 and has a 20-year background in branding and marketing agencies. Her role in evaluating, selecting, and integrating a marketing automation system and supporting its integration into the University's new CRM has been instrumental in our admissions marketing efforts. I am grateful to Kelly for her mentorship of this next generation of University-grown leadership.
Please join me in thanking Kelly for her work at UIndy, and in congratulating both Sara and Stacey on their well-deserved new roles. Once it is safe to do, we will find ways to celebrate Kelly's accomplishments. These details will be shared with you in upcoming messages. Please join me in congratulating Kelly for her leadership, and wishing her the best of luck in her new career endeavors.
Sincerely,
Rob