Did You Know: Security Cameras at UIndy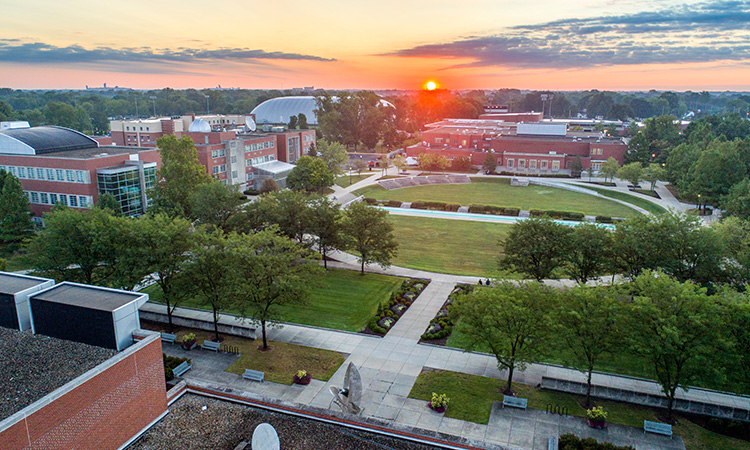 Did you know that the University of Indianapolis already has a network of more than 150 security cameras installed across all areas of campus, including academic and athletic buildings, as well as residence halls, and student apartments?
By mid-November, the campus community will also begin to see "live view" camera units installed in several parking lots across campus. These are mobile units that use three cameras on each unit to provide a detailed view of the surrounding area. Five units, each featuring three cameras (for a total of 15 cameras), will be installed and may be moved periodically to meet strategic safety needs. An additional 20 cameras will be installed in parking lots across campus. The cameras will be monitored 24/7 by university police officers.
"Studies have shown that security cameras are an effective crime deterrent, when paired with other crime reducing security measures like increased patrolling and improved lighting," said Chief David Selby of the University of Indianapolis Police Department. As part of the University's safety initiatives, the University of Indianapolis Police Department has increased patrols around campus and in parking lots, including officers in plain clothes and in uniform—an effort buoyed by the approval to hire four new police officers in the coming weeks and months.
The University also will be adding three "blue light" emergency call boxes to the existing network at locations around campus.
"We are consistently discussing strategies to bolster campus security," said University of Indianapolis President Robert Manuel, who recently greenlit an unprecedented investment in campus security measures. "It has become increasingly clear that the time to act on those improvements is now, and I have charged the appropriate parties to expedite the execution of the discussions that our Crime & Emergency Preparedness committee has been having over recent months."
Additionally, please keep these safety tips in mind:
If you require a safety escort, you may contact UIndy Police 24/7 by calling (317) 788-3333.
A reminder that there is no ticketing after 3 p.m. during the week and no ticketing at all on the weekend. Feel free to park in any open lot on campus (apart from 9 a.m. – 3 p.m. Monday through Friday when you should be parking in designated lots).
If you see something, say something. Call 911 and request "UIndy Dispatch" to report suspicious activity.
Be aware of your surroundings. Take your headphones out and put your phone away when you are walking on campus. At night, stay in well-lit areas.
Always walk with others and let friends or family know where you'll be.