Department of Theatre's Drowning Ophelia Wins Seven National Awards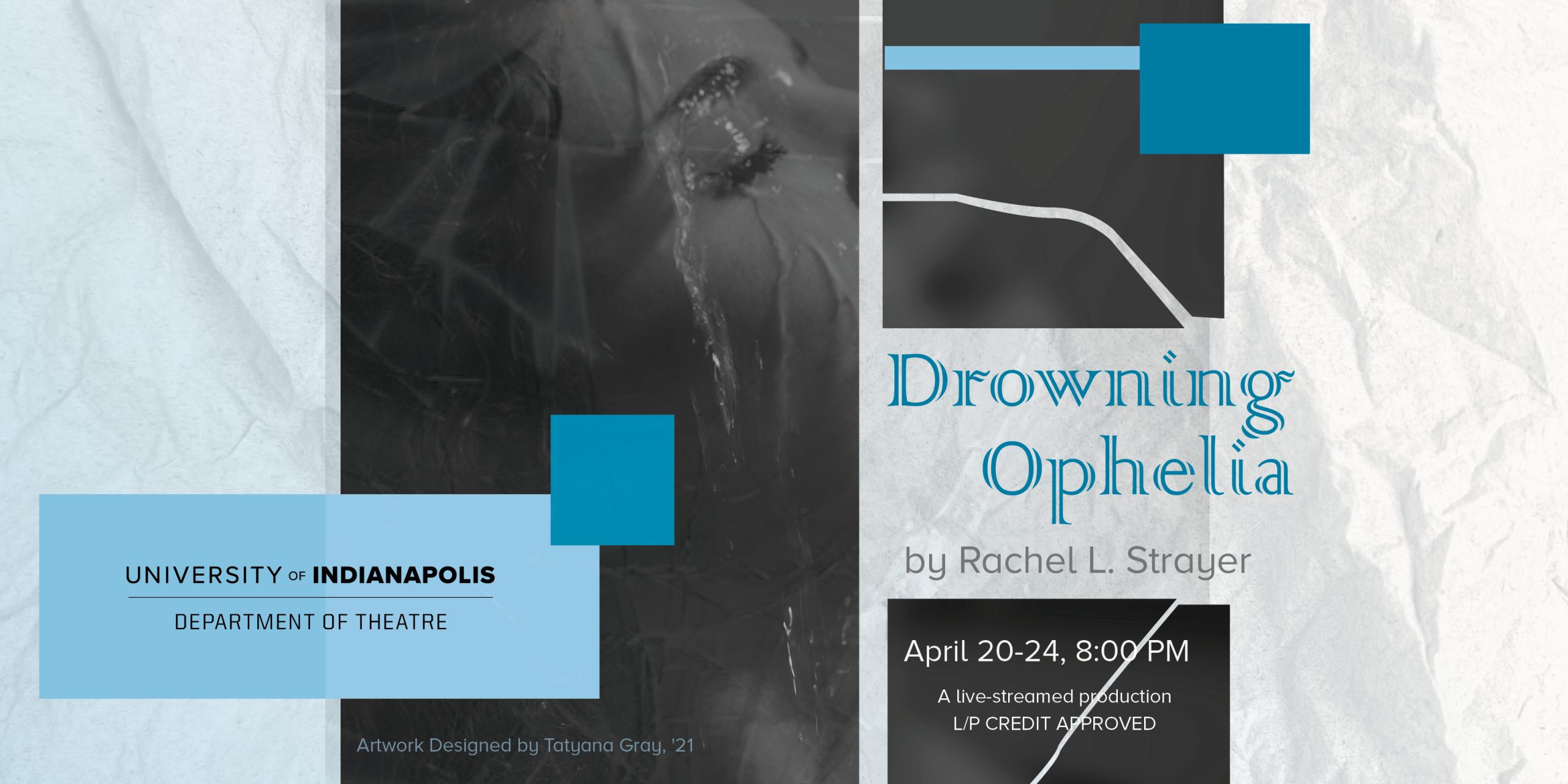 The University of Indianapolis Department of Theatre's production of Drowning Ophelia has won seven national awards from the Kennedy Center American College Theater Festival. Drowning Ophelia was also selected as one of the Region III featured productions.
Drowning Ophelia, which ran in April 2021, was a dark comedy performed in one act about the long-term consequences of childhood abuse, and a love letter to those who have suffered.
"This was such a wonderful production to be a part of," said Dr. Grant Williams, associate adjunct professor of theatre and director of Drowning Ophelia. "The challenges of COVID forced us into some pretty creative spaces and I think we really came together to make theatre that was both innovative in its delivery and impactful in its story. I was very proud to be a part of this production and all the creativity and ingenuity that went into its execution. I'm honored that it got the recognition that it did."
The production won the following awards:
The Citizen Artist Award, which recognizes programs in higher education using theatrical production to promote long-term societal impact through an artistic lens, to encourage empathetic exploration of the complex cultural and physical world, and to advocate for justice on campus and throughout the world.
Special Achievement in the Production of a Play
Special Achievement in Scenic Design, for Kenton Jones's work on Drowning Ophelia
Special Achievement in Lighting Design, for Christian McKinney's work on Drowning Ophelia
Special Achievement in Projection Design, for James Leagre's work with Kyle Jeanor on Drowning Ophelia
Special Achievement in Production and Performance Ensemble Unity
Special Achievement in Movement Direction, for Grant Williams's work on Drowning Ophelia