UIndy Sets Records at Mid-East Honor Association Conference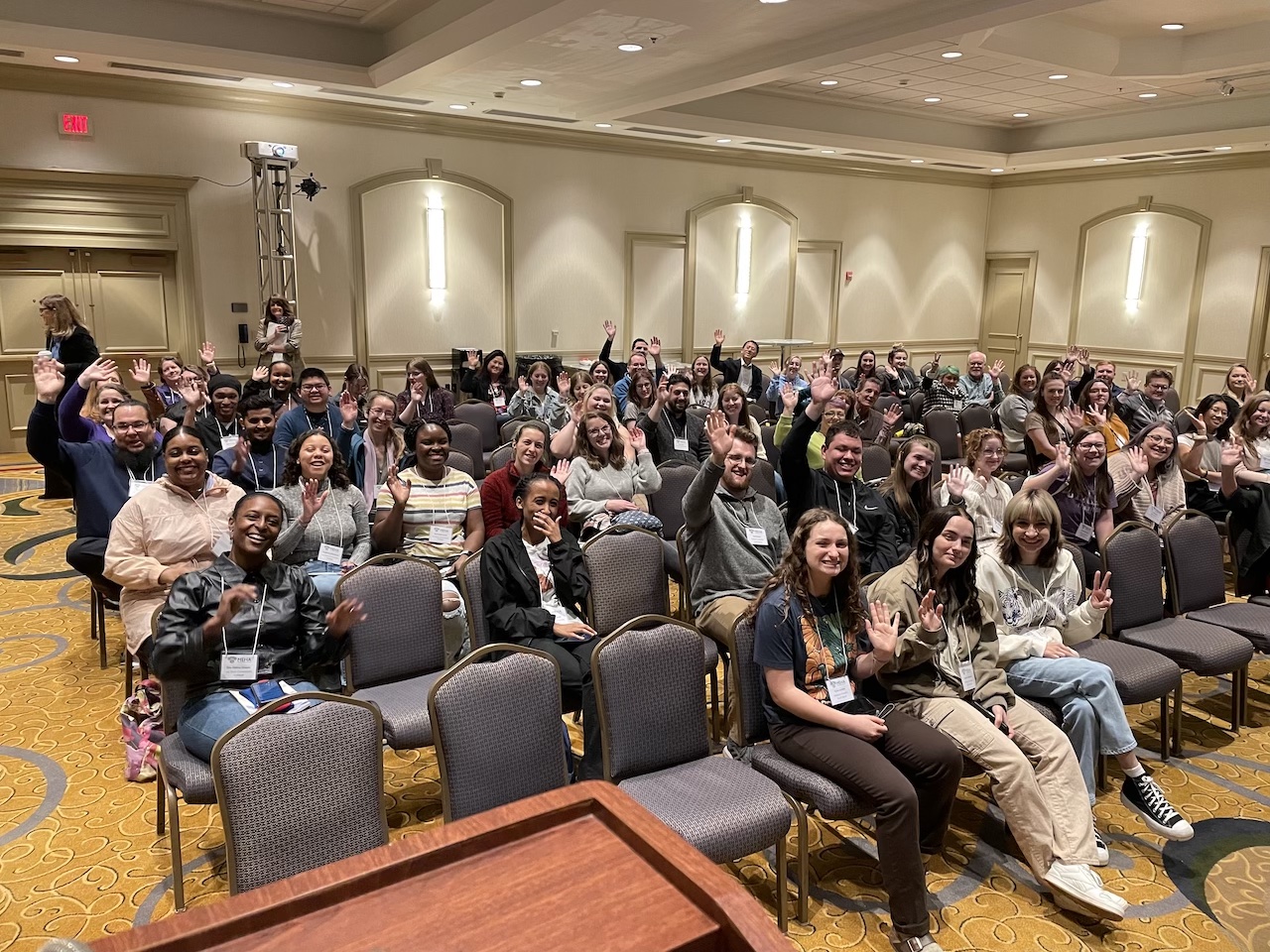 The Ron and Laura Strain Honors College students at the University of Indianapolis recently participated in the Mid-East Honor Association Conference 2023 (MEHA) in April. UIndy won the top 3 awards for poster presentations—the only institution to take home multiple awards. The University was also a co-host for the conference with Ivy Tech.
There were 30 different institutions taking part in the conference, including some of UIndy's neighboring colleges and universities. 22 Greyhound Honors students presented at the conference, a higher number than any other institution in attendance.
This year's cohort of Honors College students at the University is also higher than it has ever been, showing the commitment to intelligence and excellence UIndy students exhibit. Dr. James Williams, Executive Director of the Honors College, said, "We broke last year's record for number of graduates in a year, adding four more to make it thirty-six students. When I first started in this position eight years ago, we had only 8 graduates. That means we've increased our number of graduates by 450%! That's an amazing number!"
Michael Chambers served as a student representative all year for MEHA and hosted a plenary discussion on "expanding your circle in honors" with students, faculty, and administrators from institutions across the Midwest. This was the largest gathering ever for MEHA, with 250 registrants from a number of colleges and universities in the region. It was also the largest number of poster presentations (66) and scholarly presentations (77) that have ever been given at the conference.
Dr. Williams said, "The Mid-East Honors Association moves its location yearly, depending on who serves as president of the organization and host of the conference. UIndy has never hosted MEHA, and so this was an exciting opportunity for us to welcome students from across the region to Indianapolis, many of them coming here for the first time. We were able to showcase to the 250 participants some of the great features of downtown Indianapolis, while also displaying the leadership and vitality of the Ron and Laura Strain Honors College and the University of Indianapolis to a broader audience."
Dr. Williams also applauded this year's cohort, "These students worked hard and followed their passionate interests in so many different directions. Words can't adequately capture how much I learned from reading their projects on topics that spanned fields of knowledge all across health, education, government, etc." These curious minds are going to transform the world in the coming years as they pursue new opportunities as doctors, psychologists, teachers, therapists, nurses, scientists, and lawyers. I feel much more confident about our collective future knowing they're stepping in to make the world a better and smarter place."