A musical comedy and a revamped Greek tragedy are among the highlights of the 2014-2015 season recently announced by UIndy's Department of Theatre.

Admission to most productions is free for UIndy students, faculty and staff. New this year for the general public is the addition of a Half-Price Second Thursday performance for all non-musical productions, with tickets priced at just $6. Tickets may be reserved through the Event Ticketing Center by visiting www.uindy.edu/arts/ETC or calling (317) 788-3251. Most productions include adult themes that some may find inappropriate for younger viewers.
The upcoming productions are:
Urinetown: The Musical
Music and lyrics by Mark Hollmann; book and lyrics by Greg Kotis
8 p.m. Oct. 17-18 and 23-25; 2 p.m. Oct. 19
Ransburg Auditorium, Esch Hall
Admission: $12 general; $10 for alumni, seniors, groups of eight or more, and non-UIndy students with ID
Free preview: 8 p.m. Oct. 16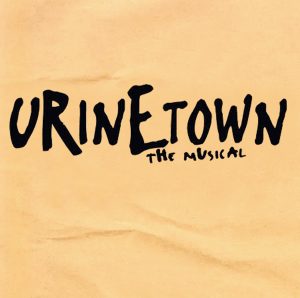 One of the most uproariously funny musicals in recent years – and winner of three Tony Awards, including Best Book and Score – Urinetown is a tale of greed, corruption, love and revolution in a time when water is worth its weight in gold. In a Gotham-like city, a terrible water shortage caused by a 20-year drought has led to a government-enforced ban on private toilets. The citizens must use public amenities, regulated by a single malevolent company that profits by charging admission for one of humanity's most basic needs. Among the people, a hero decides he's had enough, and plans a revolution to lead them all to freedom.