Allee, Garzone lead lineup for UIndy Jazz Week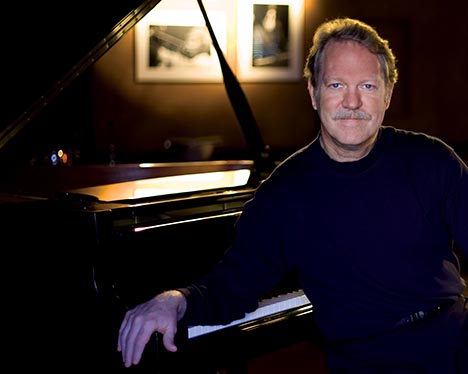 Pianist-composer Steve Allee and his big band will close UIndy's seventh annual Jazz Week with an appearance on Saturday, April 12.
The Steve Allee Big Band and saxophonists George Garzone and Jamey Aebersold highlight a full schedule of concerts April 7-12 during UIndy's seventh annual Jazz Week.
All performances begin at 7:30 p.m. in Ruth Lilly Performance Hall of UIndy's Christel DeHaan Fine Arts Center. Admission prices vary. Tickets and more information are available through the Event Ticketing Center at (317) 788-3251 or www.uindy.edu/arts/ETC.
Jazz Week gives audiences a chance to see top local, regional and national talents in a family-friendly setting. This will be the final Jazz Week for its founder, veteran musician and UIndy Director of Jazz Studies Harry Miedema, who is retiring this spring.
The schedule is:
Monday, April 7 – UIndy Jazz Combo
Admission: Free
Student small combo performs jazz and American standards.
Tuesday, April 8 – UIndy Jazz Ensemble
Admission: Free
Student big band plays swing and other jazz repertoire.
Wednesday, April 9 – Saxophonist Sophie Faught
Admission: $20; $10 for seniors; free for ages 18 and younger and students with ID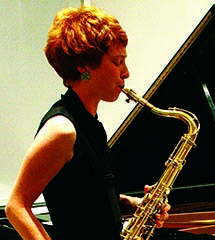 Mentored by some of Indianapolis' top musicians, tenor saxophonist Sophie Faught is a composer and teacher who has performed around the globe, including Jazz at Lincoln Center in New York City and the North Sea Jazz Festival in the Netherlands. She has toured with the Nicholas Payton Jazz Quintet and also has appeared with Jimmy Heath, Slide Hampton, the Temptations and the Four Tops. Faught now leads her own trio, which performs weekly at the Chatterbox Jazz Club and just released its first album, Fellowship. The group includes UIndy alum Nick Tucker on bass and Ben Lumsdaine on drums.
Thursday, April 10 – Jamey Aebersold Quartet
Admission: $20; $10 for seniors; free for ages 18 and younger and students with ID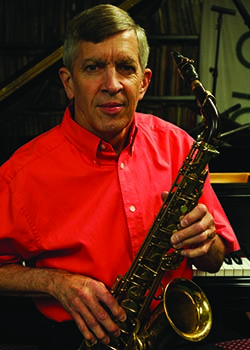 Jamey Aebersold is an internationally known saxophonist and authority on jazz education and improvisation, known for his play-along instructional materials and his acclaimed Summer Jazz Workshops in Louisville, Ky., which have engaged top players and students for more than 40 years. He has taught at three colleges and universities and has performed around the world.
The quartet will feature Aebersold on saxophone and piano, Dave Stryker on guitar, Tyrone Wheeler on bass and Jonathan Higgins on drums.
Friday, April 11 – Saxophonist George Garzone
Admission: $20; $10 for seniors; free for ages 18 and younger and students with ID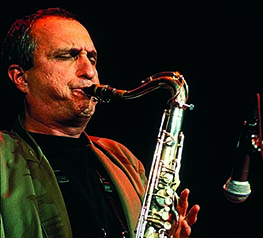 Boston-based tenor saxophonist George Garzone is a member of jazz trio The Fringe and a pioneer of the triadic chromatic approach to improvisation. He has appeared on more than 20 recordings and has performed throughout the Americas, Europe and Asia with such names as Michael Brecker, Chick Corea, Elvin Jones, Buddy Rich, Ron Carter, Aerosmith, Aretha Franklin, Liberace and Elvis Presley. A sought-after instructor, currently at the Berklee College of Music, his students have included Branford Marsalis, Joshua Redman and Danilo Perez. He will perform with Steve Allee on piano, Jeremy Allen on bass and Pete Zimmer on drums.
Saturday, April 12 – Steve Allee Big Band
Admission: $20; $10 for seniors; free for ages 18 and younger and students with ID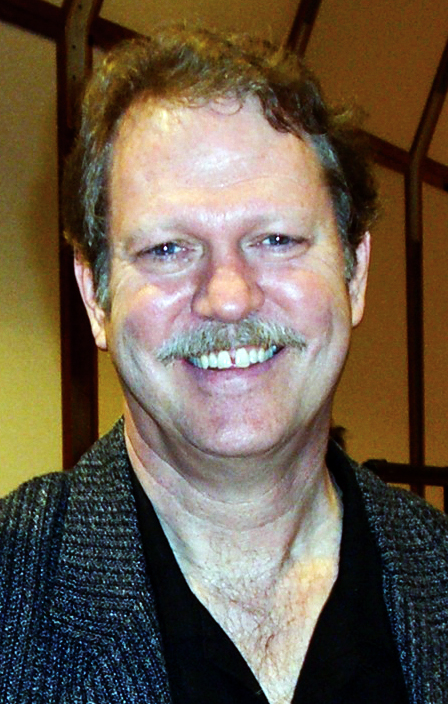 Pianist, composer and arranger Steve Allee is an Indiana native who has built an international reputation in a career that spans nearly four decades. He has released six albums as a bandleader, including the Grammy-nominated Downtown Blues, and he also writes and performs for syndicated radio programs, network television and motion pictures. He is the music director for the nationally syndicated comedy-variety radio program The Bob & Tom Show and is active as a music educator.