Backpacks on mall show tragic toll of suicide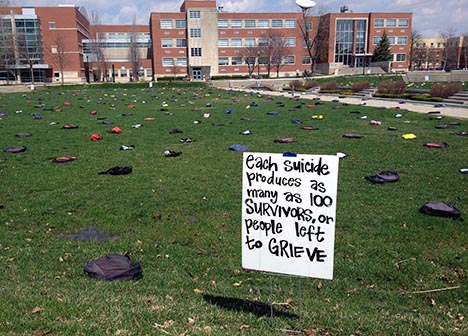 The sight of 1,100 backpacks strewn across Smith Mall on Wednesday was an eerie one — and rightfully so.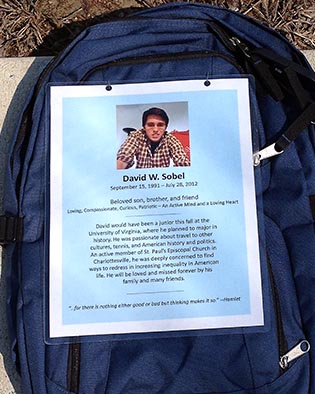 Each backpack represented one of the 1,100 U.S. college students who commit suicide each year, and each bore a photo and bio of one of those victims.
"Send Silence Packing" is a traveling exhibition assembled by Active Minds, a national organization dedicated to raising awareness of mental health issues among college students. The local stop was coordinated by students from Active Minds' UIndy Chapter, currently led by co-presidents Ashleigh Berman and Amanda McErlean, both Clinical Psychology doctoral candidates in the School of Psychological Sciences.
Learn more about UIndy's Active Minds here, and learn more about the national "Send Silence Packing" campaign here.
The Indianapolis Star stopped by to take this photo.