Crisis management programs debut this fall
A new set of accelerated evening programs at the University of Indianapolis will prepare graduates for careers in emergency management and public safety.
UIndy's School for Adult Learning this fall will launch a bachelor's degree, an associate's degree and a certificate program in Emergency and Disaster Management. This field of study and research focuses on planning, direction, preparedness training and crisis management in response to natural, wartime or technological disasters, as well as hostage situations.
Aimed at adults involved in the field of emergency management who do not yet hold undergraduate degrees, the programs will explore the "all-hazards" approach, including mitigation, recovery, consequence management, counterterrorism, and risk assessment, prevention and management. The curriculum was developed in collaboration with credentialed professionals from the field, who also will teach the courses.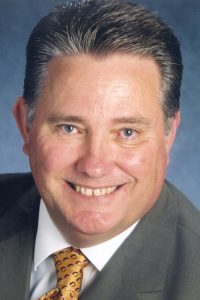 "This program is very timely and much needed in light of the natural and manmade crises we frequently see on the news," said UIndy Assistant Professor Tom Christenberry, a former FBI agent who now serves as director of strategic operations for the School for Adult Learning. "Our communities must have thoroughly prepared emergency managers to prevent or minimize the impact of these incidents and to help protect the public when they do occur."
Classes will be offered in five-week sessions, some conducted online and others meeting one night per week from 6 to 9:45 pm on the UIndy campus at 1400 E. Hanna Ave.
Registration and more information are available at (317) 781-5762, wardcb@uindy.edu or sal.uindy.edu.