Coaches selected for new lacrosse program
UIndy took another step toward establishing Indiana's first NCAA Division II lacrosse program today, announcing the hiring of two coaches to lead the men's and women's teams.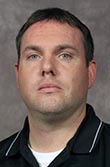 Married just a few weeks ago, Greg Stocks and Jillian Howley will be UIndy's very first lacrosse head coaches, Stocks for the men and Howley for the women. They hail from Lake Erie College in suburban Cleveland, where they have served as head coaches.
The pair will have a year to recruit and build a staff before beginning NCAA Division II competition in Spring 2016.
"We are extremely excited to welcome Jillian and Greg as our head lacrosse coaches, not only because of their successful coaching backgrounds, but also because they are a great fit for the University of Indianapolis," said Sue Willey, UIndy's vice president for intercollegiate athletics. "Their passion for their sport, team-player attitude and desire to establish a positive experience for our student-athletes makes them a perfect fit for UIndy."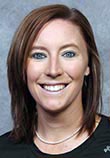 A native of Long Island, N.Y., Howley became a first-time head coach in August 2011, guiding Lake Erie to a 30-23 record in three seasons. She led LEC to back-to-back runner-up finishes in the Great Lakes Intercollegiate Athletics Conference regular-season standings, as well as consecutive GLIAC Tournament semifinal appearances.
"I feel like the stars are aligning for us, actually," she said. "UIndy has such a strong athletics department from top to bottom, and I'm thrilled to be a part of it. Also, starting an NCAA lacrosse program has been a goal of mine since helping build a new program as a student-athlete."
After being a four-year starter on both the women's lacrosse and field hockey teams at Division I Robert Morris University in Pennsylvania, Howley had stints as an assistant on D-II staffs at Bloomburg and Mercyhurst universities, as well as a number of club teams.
Stocks, a native of British Columbia, built men's lacrosse from scratch at LEC starting in 2007 and molded it into a nationally-ranked program, appearing as high as No. 9 in the U.S. Intercollegiate Lacrosse Association poll.
In 2013, he was named the Eastern College Athletic Conference Coach of the Year and Lacrosse Magazine's Division II National Coach of the Year, guiding his team to the quarterfinals of the D-II Tournament. This past spring, Stocks led Lake Erie to the ECAC Tournament championship.
"I've started a program from the ground up before, but I'm really looking forward to the challenge of doing it again at UIndy," he said. "I was very impressed with their leadership and facilities. I believe men's lacrosse will soon contribute to the school's winning culture. I can't wait to get started."
Prior to earning his first head coaching job at LEC, Stocks spent time as an assistant at Division II Wingate University (N.C.) and D-III Lycoming College (Pa.). He played collegiately at Mercyhurst University (Pa.) before earning a bachelor's degree in 2006.
"We would like to thank Dr. Willey and President (Robert) Manuel along with the entire search committee for this incredible opportunity," the pair said in a joint statement. "We are honored and excited to be selected to start the men's and women's lacrosse programs at the University of Indianapolis and are thrilled to be a part of the Greyhound family."
The addition of men's and women's lacrosse raises UIndy's total number of varsity sports to 23. Both teams will begin NCAA competition in the spring of 2016, using Key Stadium as their competition venue.
Visit the Athletics website for more information.