Athletic Training profs earn national honors
Two faculty members from UIndy's Athletic Training Program are receiving national awards today at the National Athletic Trainers' Association's 65th Clinical Symposia & AT Expo here in Indianapolis.
Professor Christine Lauber and Assistant Professor Scott Lawrance each will receive the NATA's 2014 Athletic Trainer Service Award, which recognizes involvement in professional associations, community organizations, grassroots public relations efforts and service as volunteer athletic trainers. Candidates must be NATA members and hold the certified athletic trainer (ATC) credential for at least 15 years.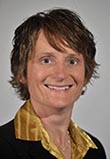 Dr. Lauber, an Indianapolis resident, is director of the UIndy Athletic Training Program. She holds a Master of Arts in Exercise Science from Central Michigan University, an Educational Specialist degree in Higher Education Leadership from Marshall University and a Doctor of Education degree in Educational Leadership from West Virginia University. Previous honors have included the 2013 Great Lakes Athletic Trainers' Association Educator of the Year Award, the Indiana Athletic Trainers' Association President's Excellence Award, the University of Indianapolis Faculty Achievement Award and the School of Education Teacher of the Year Award.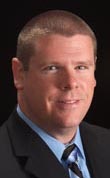 Dr. Lawrance, a Plainfield resident, is the program's clinical education coordinator and also a UIndy alumnus, having earned his Master of Science and Doctor of Health Sciences degrees in Physical Therapy from the university. His previous honors have included the 2009 Indiana Clinical Athletic Trainer of the Year Award and the 2010 Sports Medicine-Rehabilitation Specialist of the Year Award from the National Strength and Conditioning Association, as well as UIndy's Distinguished Young Alumnus and School of Education Teacher of the Year awards. He is past-president of the Indiana Athletic Trainers' Association and president-elect of the Great Lakes Athletic Trainers' Association.
"We are always excited to recognize the dedication, excellence, inspirational outlook and commitment of our honorees, and this year is no exception. These recipients serve as role models to their peers and represent some of the best of the best of the athletic training profession," said NATA Honors & Awards Committee Chair Chuck Kimmel. "We know they will continue to contribute to their place of work and their community at large in ensuring quality of care and optimal health moving into the years ahead."
The NATA represents and supports 39,000 members of the athletic training profession, healthcare professionals who specialize in the prevention, diagnosis, treatment and rehabilitation of injuries and sport-related illnesses. They prevent and treat chronic musculoskeletal injuries from sports, physical and occupational activity, as well as immediate care for acute injuries. More information is available at www.nata.org.
The UIndy Athletic Training Program has a far-reaching reputation, with faculty and students often presenting at state, regional and national conferences. This past year, students in the UIndy program were active at 20 clinical sites throughout Indianapolis. All six seniors who took the Board of Certification exam in April passed it, and four were already employed upon graduation. Learn more about the program at uindy.edu/health-sciences/athletic-training.