Student Affairs names new staff members
Two new staff members have joined UIndy's Department of Student Affairs.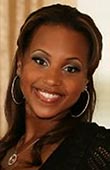 Kristin (Bright) Weeden is associate dean of students, with responsibilities that include residence life and student conduct.
Joe Thomas is assistant dean of students, overseeing student activities, orientation and parent and commuter programs.
Weeden served most recently as a student mentor with Western Governors University and previously as residence life coordinator and systems administrator at UIndy. She holds a bachelor's degree in political science from Chicago State University and a master's degree in sports management from Indiana State University.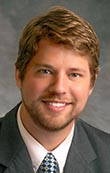 Thomas has served in a number of staff positions at Indiana State University, most recently as director of new student transition programs and university testing. He holds a bachelor's degree in geography, a master's degree in student affairs administration and a certificate in college and university teaching from Ball State University.