Season looks bright for football Greyhounds
Football season starts next week, and it's shaping up to be another great one for UIndy.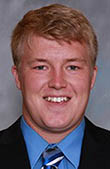 After two consecutive Great Lakes Valley Conference championships and subsequent trips to the NCAA Division II tournament, the Greyhounds have 15 starters returning, including quarterback Conner Barthel, last year's top four receivers and the entire offensive line.
UIndy topped the GLVC Preseason Coaches Poll for the third-straight year and is ranked 18th in D-II in the American Football Coaches Association preseason poll. (Note: UIndy volleyball and men's soccer also are picked to win conference titles.)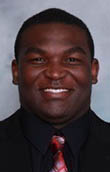 The Indianapolis Star today touted the Greyhounds as "kings of the GLVC" and one of the top programs in the area, profiling junior defensive tackle and preseason first-team All American Lee Campbell in a story you can read here.
The season opens Sept. 6 at Saginaw Valley State, and the home opener is Sept. 27 against Hillsdale. A bit of national TV exposure comes Oct. 30, when a home game against Saint Joseph airs on CBS Sports Network.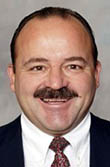 As always, more about the team can be found at the UIndy Athletics website, including video previews with fifth-year head coach Bob Bartolomeo. Hardcore fans can satisfy their info fix on the team's media page.