Violin competition to air live on WICR-FM/HD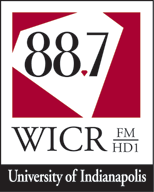 For the first time ever, the entire International Violin Competition of Indianapolis will be broadcast live, beginning this weekend on UIndy public radio station WICR-88.7 FM/HD.
The quadrennial competition features 40 of the world's best young violinists competing for management deals, international concert engagements, a Carnegie Hall recital debut, more than $250,000 in prizes and the use of a 1683 Stradivarius violin. The live coverage will include commentary from hosts Stephen B. Shipps, professor of violin at the University of Michigan, and Michael Toulouse, program director for Classical Music Indy, whose programming airs locally on WICR.
"As we offer the city's only significant schedule of classical music, this is a natural fit for us," WICR Programming Director Russ Maloney said. "Airing the entire competition really demonstrates our commitment to classical music and to the arts in general."
Every session from the preliminary to the final rounds will air on 88.7 FM and on the station's HD1 digital channel, except for the Sept. 13 evening session which will air only on HD2. All sessions will be heard online at www.wicronline.org.
The competition takes place at various venues throughout the city, including UIndy's Christel DeHaan Fine Arts Center for the Sept. 17-18 Classical Finals with the East Coast Chamber Orchestra.
IVCI BROADCAST SCHEDULE ON WICR
Preliminary Rounds
Sunday through Wednesday – 9:30 a.m. to 12:40 p.m.; 2 to 6:50 p.m.
Semifinals
Sept. 12-15 – 1:30 to 4:15 p.m.; 7:30 to 10:15 p.m.
Classical Finals with the East Coast Chamber Orchestra
Sept. 17-18 – 8 to 10 p.m.
BSA Lifestructures Finals with the Indianapolis Symphony Orchestra
Sept. 19 – 8 to 10:30 p.m.
Sept. 20 – 8 to 11:30 p.m.