CAC launches nursing home quality project
Funding, support available for regional quality improvement efforts
The Indiana State Department of Health and UIndy's Center for Aging & Community are collaborating on a statewide initiative to improve the quality of long-term care in nursing homes.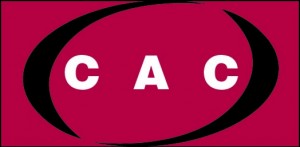 The Regional Healthcare Quality Improvement Collaborative Project is designed to assist long-term care facilities in developing Quality Assurance and Performance Improvement programs, which soon will be required for all nursing homes as they have been for other types of healthcare providers.
The intent is to form regional collaborative groups with representatives from healthcare facilities, provider associations, consumer advocacy groups and community organizations. The collaborative partners will work together to conduct needs assessments, design regional quality improvement plans and provide education and resources to nursing homes in their areas.
The Center for Aging & Community is accepting applications for funding, with up to $30,000 available per collaborative over 18 months for as many as seven regional projects.
Each project will require a lead organization, which must submit a letter of intent by Sept. 22 outlining the proposed geographic region, potential collaborative members, current levels of coordination and collaboration, and the need and potential for quality improvement in the region. CAC also will provide guidance, training and technical support regarding the QAPI projects developed through the initiative.
The Regional Healthcare Quality Improvement Collaborative Project is a sister to ISDH's recently launched Advanced Education Project, which provides advanced education opportunities throughout the state on wound care, healthcare-associated infections, Alzheimer's and dementia care, and process improvement. Many Indiana nursing homes have participated in previous regional collaborative projects developed by ISDH and CAC, including the Indiana Pressure Ulcer Initiative that began in 2007 and the Indiana Healthcare Associated Infection Initiative that began in 2010.
More information is available here or through Lidia Dubicki at ldubicki@uindy.edu or (317) 791-5926.