New campus space planner brings experience
In a time of significant growth and restructuring, the University of Indianapolis has selected an attorney with broad experience to serve in the new role of Director of Facility and Space Planning.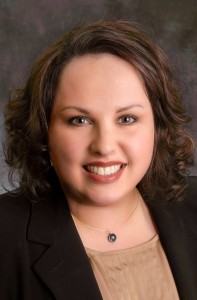 Andrea Brandes Newsom will manage construction and space management issues related to UIndy's five-year, $50 million campus and neighborhood development plan, reporting to university President Robert Manuel. She also will guide development of a management system to help the university make strategic use of its existing space.
Newsom served most recently as court administrator for Marion County Superior Court, managing a $52 million budget and overseeing non-judicial functions and daily operations for more than 700 employees. (Read about that work here.) She previously worked as chief deputy corporation counsel for the City of Indianapolis, director of international programs for Sallie Mae, an administrative law judge for the Indiana Utility Regulatory Commission and a Marion County deputy prosecuting attorney.
Her responsibilities in the city's Office of Corporation Counsel included advising City-County agencies on real estate, leasing, contract, construction, public bidding and right-of-way matters; representing City-County agencies in eminent domain litigation; and representing the Department of Public Works in right-of-way acquisition for transportation and engineering projects.
A resident of the city's northeast side, Newsom is a graduate of William Jewell College and Indiana University's McKinney School of Law.
UIndy's five-year development plan includes the ongoing construction of a four-story Health Pavilion to house its allied health programs, as well as upcoming renovations to Krannert Memorial Library, the upgrade and expansion of science labs and the replacement of student apartments. More information is here.