Concert to feature new Jazz Studies director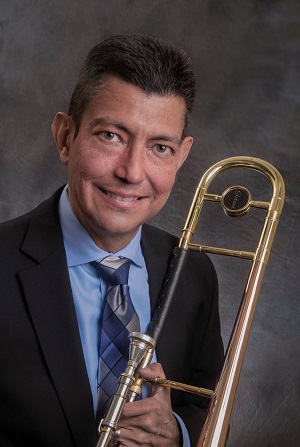 Monday night will mark the Faculty Artist Concert Series debut of UIndy's new Jazz Studies director, Freddie Mendoza.
The trombonist will headline a program of standards by composers including Billy Strayhorn, Cole Porter, Antonio Carlos Jobim, J.J. Johnson and Miles Davis. Joining him will be acclaimed pianist Steve Allee, drummer Steve Houghton, bassist and UIndy alum Nick Tucker and trumpeter Mark Buselli.
Mendoza comes to UIndy from Texas State University-San Marcos, where he was a senior lecturer and director of jazz programs for more than a decade. He assumed leadership of UIndy's Jazz Studies program this year upon the retirement of its founder, Harry Miedema.