Music major lands Jazz Foundation scholarship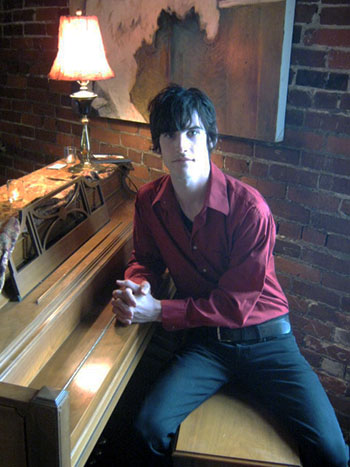 UIndy junior James Loughery isn't just studying music — he's doing music.
The Indianapolis Jazz Foundation apparently noticed, because it has named Loughery among just four college musicians in the state to receive a $1,000 scholarship. He will pick up the check and also perform with other local notables Nov. 20 at the foundation's annual Legacy Showcase.
An Indianapolis native who spent some teen years in Dallas, Loughery is majoring in piano performance, jazz and composition. And he plays. He plays in UIndy's Jazz Combo and Jazz Ensemble, and at campus events. He plays a monthly gig at the Thirsty Scholar cafe on 16th Street. He plays weddings and parties. He also performs frequently at Butler University with its graduate and faculty composers.
Oh, and he's been mentioned in the The New York Times.
"My plan isn't fully clear, which is why I decided to go to college," says Loughery, who transferred to UIndy after sampling other institutions. "But I'm leaning towards jazz as a career."
Some of Loughery's original compositions and collaborations can be heard on his SoundCloud page. Look for the new piece "Moxie," an instrumental jazz ballad that he performed last week at UIndy's Student Composers Forum.
The Indianapolis Jazz Foundation's Legacy Showcase begins at 6 p.m. Nov. 20 at The Jewel Event Center, 3333 N. Illinois St. Tickets are $25 per person for dinner, the awards presentation and musical entertainment, with proceeds benefiting the foundation's education program. More information is available at (317) 490-1611.