New service course teaches culture and more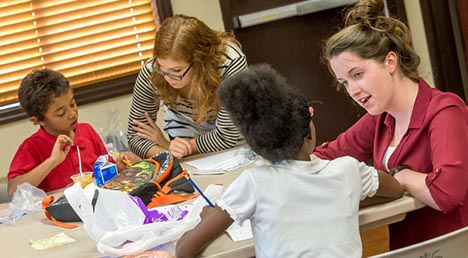 UIndy students Hannah Hornsby, center, and Hannah Gayhart, right, work with children at Laurelwood Apartments through a new service-learning course.
"Is this obtuse?" asks 11-year-old Angel, pointing to her math homework from IPS School 65.
UIndy junior Hunter Hamm patiently explains the various types of angles to Angel and her classmate DeLawrence. It's one of many small, unexpected lessons he's been teaching this year to kids at Laurelwood Apartments.
"How can I present this information in a way that they can understand?" he muses later. "It's a different culture."
Indeed, this low-income public housing complex in Indianapolis is a world away from Hamm's small-town upbringing in Franklin, and that creates ample opportunity for learning and personal growth – on both sides.
"When a child is having a bad day, you recognize it," he says. "You give them the option, if they want to talk about it."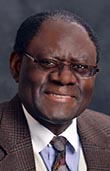 A biology major with a minor in French, Hamm is among a dozen UIndy students taking part in a unique service-learning lab course that debuted this fall. LANG 300, or Languages Without Borders, is the brainchild of  Dr. Peter Vakunta, assistant professor of French and chair of the Department of Modern Languages.
Through a partnership with a YMCA afterschool program at Laurelwood, the UIndy students are on site from 4:30 to 6:30 p.m. Monday through Thursday, providing supervision, snacks and homework help to a gaggle of energetic preteen kids, along with fun lessons and activities based on languages and cultures around the world.
"They have to finish their homework to participate in the activity," explains Hannah Hornsby, a senior psychology major and Spanish minor from Aurora. "I really like working with the kids."
The language sessions include basic vocabulary and conversation as well as interactive cultural demonstrations, such as making salsa in conjunction with a Spanish unit, or finding the world's many French-speaking nations on a map. The UIndy students meet away from the kids every two weeks to plan units around current events and seasonal themes.
"They're learning not just language, but also the fact that language reflects and transmits culture," says Vakunta, who plans to offer the course each semester based on the initial success this fall.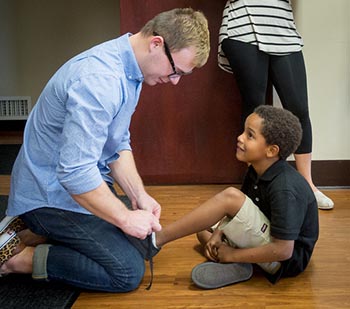 The course was conceived in keeping with UIndy's Vision 2030 strategic plan, which calls for faculty and students to engage more fully with the off-campus world and embrace the role of community anchor.
Beyond the obvious lessons, Vakunta and the students try to teach and model important life skills for the kids, promoting civic responsibility and exposing them to the opportunities they could enjoy by keeping their grades up and going to college. Campus visits are among the future plans.
"Aside from the academic stuff, we want to teach them to be good citizens," Vakunta says. "It's important that they hear a message of hope and possibility."