NOLA trip reflects new service initiative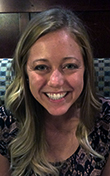 UIndy senior Ashley Stanford is starting her Winter Break with a trip south – to rehab flood-damaged, abandoned houses.
Stanford and fellow senior Evan Wadsworth are the student site leaders for a weeklong service project in New Orleans. With eight other students and a staff adviser, they will leave in a van at 5:30 a.m. Sunday to volunteer with Project Homecoming, a nonprofit organization that revitalizes neighborhoods still struggling to recover from the aftermath of Hurricane Katrina.
"I think this project is important because of the formation that it brings, not only to the homes we will work on, but the students as well," says Stanford, a  Psychology major from Crown Point, Ind. "Service trips can change people in that way."
Service-oriented travel is not uncommon at UIndy, where trips typically are organized by chaplains, or by professors in specific disciplines. This one, however, emerges from a new effort to offer "alternative breaks" in a comprehensive, consistent way that puts students at the forefront of planning and execution.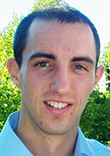 The UIndy Serves initiative is spearheaded by two relatively new staffers: Troy Heffron, residence director for East Hall, and Dylan Neel, residence director for Central Hall. For this first year, they set a goal of arranging one trip over Winter Break (New Orleans) and three more over Spring Break (destinations TBA).
The idea grew out of a service trip last spring that Heffron helped to organize and lead, taking 10 students – Stanford among them – to work with an affordable-housing organization in St. Augustine, Fla. He was impressed by the impact the trip had on the students, who came away eager to do more.
"A lot of them wanted to be involved and grow in their capacity," said Heffron, who will serve as the staff adviser on this trip.
"Hearing how well it went and how it impacted that group of students, I just wanted to jump on board," Neel said. "This gives students another opportunity to be leaders."
UIndy Serves is built on national standards. Participants must apply in advance and pass a screening process. Each trip has one staff or faculty adviser and two student leaders who have undergone special training. The program draws from frameworks established by the Break Away alternative break organization, including "Eight Components of a Quality Alternative Break" and "The Active Citizen Continuum."