MLK Jr. Day: Looking back on the legacy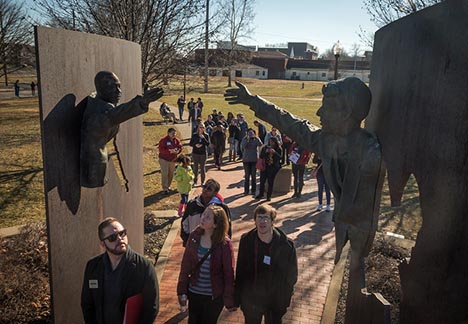 With classes canceled Monday, hundreds of UIndy students spent the day taking part in activities marking Martin Luther King Jr. Day, including a bus tour throughout the city to hear speakers and visit sites related to the civil rights struggle.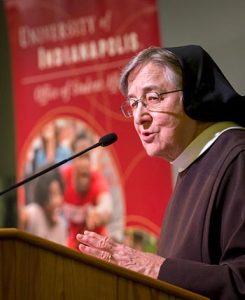 Above, a UIndy group visits Martin Luther King Jr. Park, where Robert Kennedy delivered a historic speech the night of King's assassination in 1968. Right, Sister Jane Marie Klein, who was present when King died at a Memphis hospital, speaks to students Monday night on campus.