Student group raises $15K+ for Riley Hospital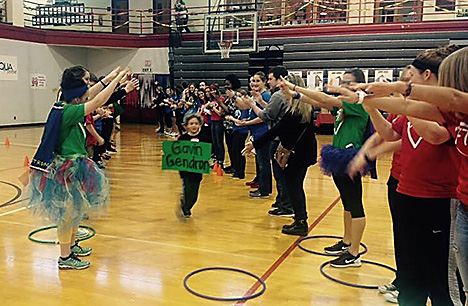 Young patients from Riley Hospital for Children make their grand entrance through a human tunnel at Saturday's UIndy for Riley Dance Marathon.
The UIndy for Riley student organization continues to raise the bar in its yearly efforts to raise money for Riley Hospital for Children.
This year the group exceeded its goal with a total of $15,052.07, which was announced and celebrated Saturday night during the annual Dance Marathon for supporters and a number of Riley kids and their families. The guests enjoyed live music, line dancing, food, games and other fun at Ruth Lilly Fitness Center.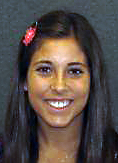 "I would like to thank everyone who came out and supported Dance Marathon on Saturday," said UIndy for Riley President Shannon Nale, a Psychology/Pre-OT major from Yorktown. "We could not be more excited about reaching our goal. Raising this much money took a lot of effort from our executive and committee members."
In addition to the Dance Marathon, other fundraising activities have included hosting a 5K run, pumpkin painting at Halloween, giveback nights at local restaurants and chocolate and candy sales at home football games.