UIndy greatly expands summer programs
More than 200 courses available to help students stay on track to graduate
In a move to provide greater flexibility for students and their families, the University of Indianapolis this year is nearly doubling the number of summer courses available to undergraduates.
UIndy's new summer catalog touts more than 200 courses in fields such as business, mathematics, the sciences, the arts and the humanities. The list includes introductory and upper-level courses in campus-based, online and hybrid formats. Most run for seven weeks and are offered between early May and mid-August.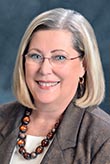 Already, for most graduate programs and adult evening courses at UIndy, the traditional nine-month, two-semester schedule is a thing of the past, Executive Vice President and Provost Deborah Balogh said. Some observers think year-round schedules may become the new norm for undergraduate programs nationwide.
"Increasingly, summer programs are not just for those who are falling behind, but also for those who want to get ahead," Balogh said. "Graduating in four years or less is very important to our students and their families, and that is one population that can certainly benefit from these expanded course offerings."
In selecting the summer courses, faculty and administrators focused on those that typically have waiting lists, are especially challenging, or are required for accelerated degree programs. When possible, the summer courses correspond with Indiana's Core Transfer Library, which assures that the credits earned will transfer among all of the state's public college and university campuses.
That transferability makes UIndy's summer programs appealing even to students enrolled at other accredited institutions, allowing them to make progress on their degrees during the summer break – and to do so closer to home, in the case of Indianapolis-area residents. The tuition costs are competitive, and a special streamlined admissions process has been set up to accommodate students not already enrolled at UIndy.
Taking summer courses could be helpful to students who struggle with the standard 15-hour course load, want to change majors or pursue double majors, or simply want to make room in their fall or spring schedules for special electives, independent study or study-abroad opportunities, Balogh said.
"Universities have to step up and leverage our capacity to meet the needs of the people we serve," she said. "We want to encourage students to use their summers strategically to reach their goals, and not to lose valuable time."
The expansion of summer course offerings coincides with a reorganization and expansion of UIndy's summer youth camps in sports, the arts and other subject areas. More information on summer programs is available at www.uindy.edu/summer.