Kellogg Series presents prizewinning writers
The Kellogg Writers Series on Thursday will present the two winners of this year's Whirling Prize, which is awarded by students in UIndy's Department of English.
Conducted by the student-run Etchings Press and now in its second year, the prize includes a $500 cash award for each writer and an opportunity to speak on campus. This year's contest invited submissions from the genres of science fiction, fantasy, horror and supernatural.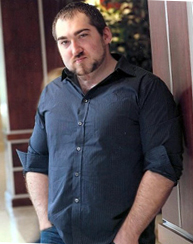 California-based poet and author Michael Meyerhofer received the Whirling Prize for his fantasy novel Wytchfire, planned to be the first in a series for Red Adept Publishing. His third book of poems, Damnatio Memoriae, won the Brick Road Poetry Book Contest. His previous books are Leaving Iowa and Blue Collar Eulogies. He has published five chapbooks and has won the Marjorie J. Wilson Best Poem Contest, the Laureate Prize for Poetry, the James Wright Poetry Award and the Annie Finch Prize for Poetry. His work also has appeared in Ploughshares, North American Review, Arts & Letters, River Styx, Quick Fiction, Asimov's Science Fiction Magazine and other journals.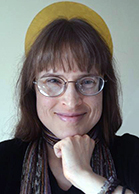 Colorado-based short-fiction writer Teresa Milbrodt claimed her prize for Larissa Takes Flight: Stories, a collection of "flash fiction," or very brief stories. Other books have included a short-story collection, Bearded Women: Stories, and a novel, The Patron Saint of Unattractive People. Milbrodt has been published in North American Review, Crazyhorse, Indiana Review and Nimrod. She received her MFA in creative writing and her MA in American culture studies from Bowling Green State University.
Meyerhofer and Milbrodt will read and discuss their work at 7:30 p.m. Thursday in Schwitzer Student Center Room 010.
More information on the Kellogg Writers Series is here.