Employee Assistance Program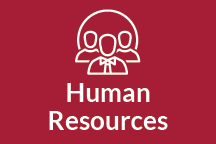 The Employee Assistance Program (EAP) provides the following benefits for University of Indianapolis employees:
– Three free confidential counseling sessions about a wide variety of subjects such as stress, marital conflicts, problems with children, grief, or substance abuse and many other subjects.
– Financial resources to assist with getting out of debt, credit card issues, estate planning, tax questions, and many other subjects.
– Free 30 minute legal consultation and discount on future legal fees for services covering divorce, bankruptcy, contracts, and many other subjects.
– Assistance researching and finding child and elder care, pet care, home repair, moving services, and other items that will help with your "to-do" list.
– Online tutorials about relationships, work, children, wellness, and many other subjects.
– Free online will preparation.
For more information please see the full flyer that can be found on
MyUIndy.