IBJ: UIndy alumnus boosts Indians' revenue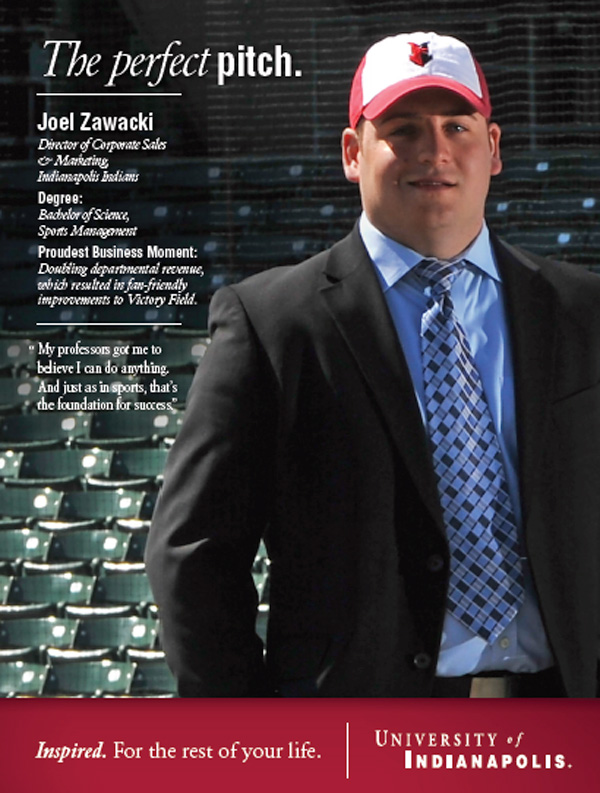 A UIndy graduate's innovative sales ideas have tripled sponsorship revenue for the Indianapolis Indians, according to the Indianapolis Business Journal.
The newspaper's lead story this week is a profile of the team's director of corporate sales and marketing, Joel Zawacki, who graduated magna cum laude in 2006 with a bachelor's degree in Sport Management and a minor in Business Administration. The story also quotes one of his UIndy professors, Dr. Jennifer VanSickle, coordinator of the Sport Management program.
Zawacki, who joined the franchise fresh out of college after a series of sports industry internships, says understanding clients' needs has been the key to his success.
"The one thing I think I brought was listening and figuring out what the client really needed," says the 30-year-old Michigan City native and former Greyhound pitcher. "I don't consider anything I do salesy. It's more consulting."
Read the full story here.