In the news: women's golf, Criminal Justice
The UIndy women's golf team had a chance to relive its first NCAA National Championship earlier this week when WISH-TV aired a warm, two-minute profile of the squad.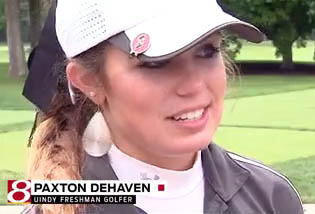 "We just stuck to our game plan, took each hole one at a time, and got it done," said rising sophomore Paxton DeHaven, one of several top players returning to the team next year.
"Everybody keeps asking me if it's worn off, and it hasn't worn off at all," coach Brent Nicoson said. "We're very proud of it."
The report noted that the Greyhounds are the first non-Florida team to win the D-II golf national title in its 16 years of existence. Watch or read the story here.
*               *               *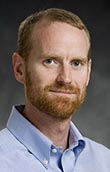 Dr. Kevin Whiteacre, the new chair of the Department of Sociology & Criminal Justice, has earned an international reputation with the research he and his students have conducted on the costly, destructive crime of scrap metal theft.
Popular Science asked for insights after last week's heist of 500 feet of copper wire from the New York City subway system, which ruined the day for countless commuters and forced emergency repairs.
"Metal theft does so much more damage than the amount of profit for the copper thieves," explained Whiteacre, who has called for law enforcement to track the category more closely in order to better understand and battle it.
Read the PopSci story here, and click here to read about local findings from UIndy's Community Research Center.