In the news: Business, Poli Sci, Forensics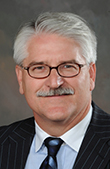 Dr. Larry Belcher, the new dean of UIndy's School of Business, was invited for an in-studio interview Tuesday at WXIN-Fox59 to discuss the potential impact of the mounting economic crisis in Greece.
"Clearly it's going to have a disruptive effect on the markets for a while, but it's probably not going to be significant long term," he said. Watch the clip.
*               *               *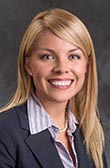 Dr. Laura Merrifield Albright, assistant professor of Political Science, has been tapped to serve on a rotating panel of local experts for IN Focus, a new weekly program on WXIN that covers Indiana politics and public issues. Her debut appearance last Sunday can be viewed here, and she is scheduled to appear again at 9:30 a.m. this coming Sunday.
*               *               *
The always-busy Archeology & Forensics Team was called to northwestern Indiana last week for input on human remains discovered at a construction site, which turned out to be prehistoric. Read more and see photos here and here.
Some members of the team recently returned from southern Texas, where they continued their work assisting in the identification of missing migrants. The Corpus Christi Caller-Times is publishing a series on the effort, which includes this story and video on the analysis of skeletal remains (look for the UIndy folks in gray T-shirts). Though the text is available only to subscribers, here's an excerpt:
"We consider this a humanitarian crisis just due to the sheer number," said Krista Latham, associate professor of biology and anthropology at the University of Indianapolis and a Reuniting Families director.
In the classroom of the anthropology center, Latham and three University of Indianapolis graduate students took turns inspecting each bone — from the cranium to tiny bones from the toes — of each skeleton arranged on the carpet-covered table. She said each person involved gives them a chance to find an individualizing characteristic that will help family members recognize their loved one's remains.
With Latham was 33-year-old Justin Maiers, of Lapeer, Michigan. He first saw helping with the migrant grave exhumation in Brooks County as a learning opportunity, Maiers said. But volunteers have since built personal connections with the local community impacted by and responding to unidentified migrant deaths.
"To go from handling one set of remains to handling dozens at a time was almost a system overload," he said. "That's just in Brooks County. Multiply that across the border, and it's hard to wrap your brain around how huge of an issue it actually is."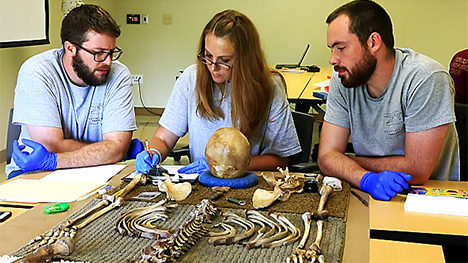 From left, UIndy grad student Justin Maiers, Associate Professor Krista Latham and grad student Ryan Strand pore over unidentified remains in June at a Texas State University laboratory. (Caller-Times video still)