Postseason honors continue for Greyhounds
Although the 2014-2015 intercollegiate sports season has come to a close, UIndy's NCAA Division II student-athletes have continued to earn accolades for their success in competition and in the classroom.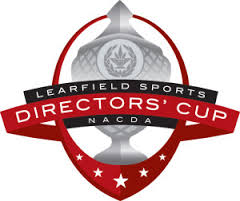 News came in early June that the Greyhounds had claimed their fourth consecutive Top 10 finish in the Learfield Sports Directors' Cup, which awards points based on the results of seven men's and seven women's sports. Thanks in part to a strong showing this spring from women's golf, softball, men's golf and men's and women's track and field, UIndy posted a final total of 598 points to place at No. 7 nationally in D-II. Read more here
Other honors have included:
Read more at athletics.uindy.edu.