Weather doesn't dampen Homecoming fun
Saturday's wet and chilly weather required some last-minute adjustments but didn't dampen the Greyhound spirit as the UIndy family celebrated Homecoming 2015.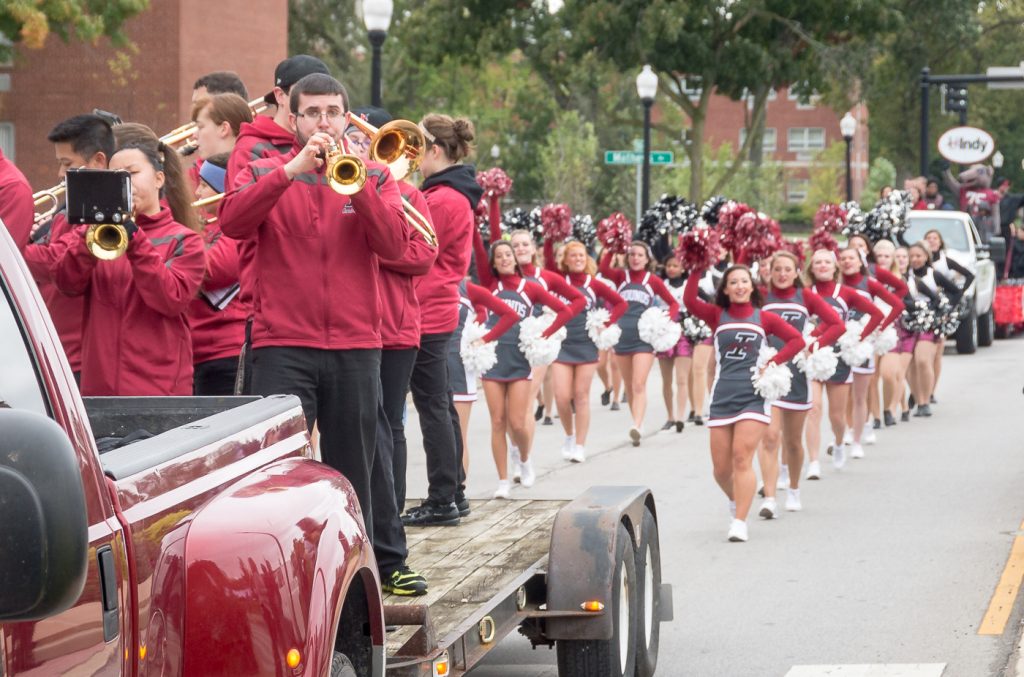 Students perform in the Homecoming parade down Hanna Avenue. The coveted golf cart decorating prizes went to the residents of Roberts Hall and the members of the CaLUB (biology) and Chemistry clubs.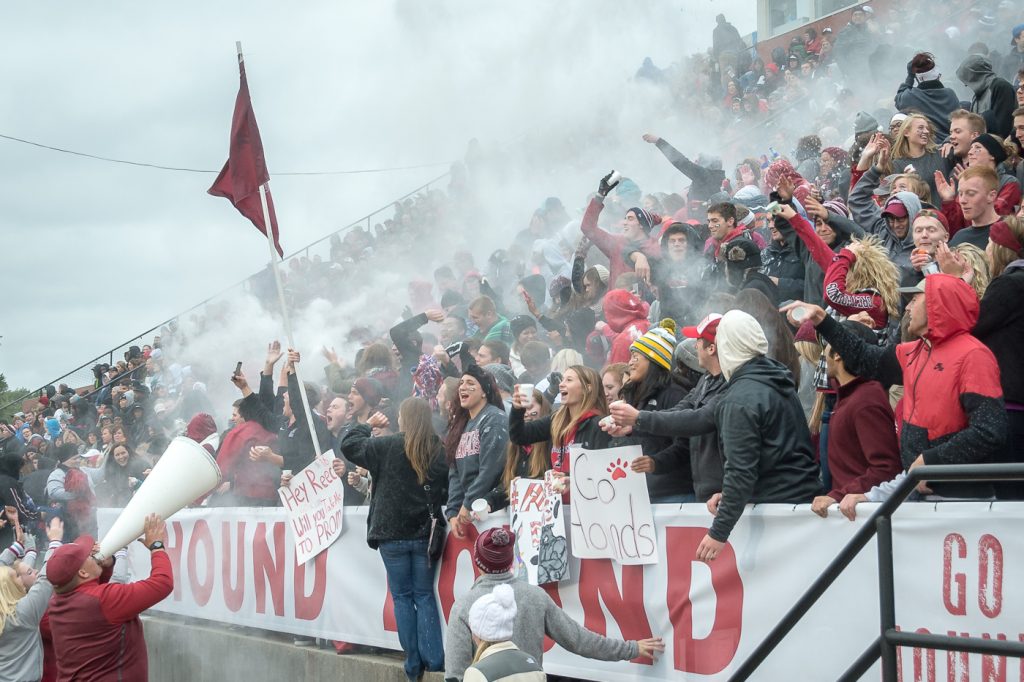 A fired-up crowd cheers the gridiron Greyhounds to a 26-13 win over visiting Truman State. Read more on the UIndy Athletics website.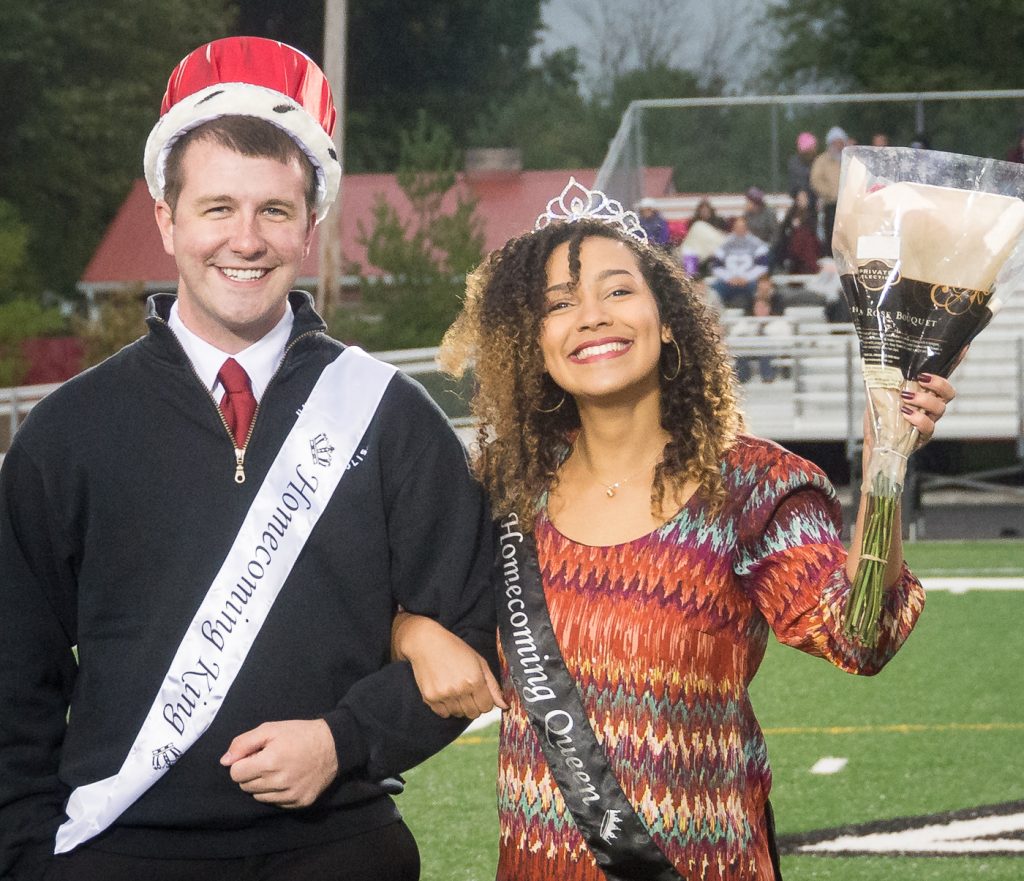 Senior social work major Steven Freck and senior business administration major Roshanne Smith pose after being crowned Homecoming king and queen.