Castlight: your free, personalized healthcare resource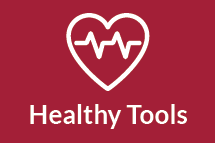 As you begin a new year and prepare for future healthcare expenses–expected or unexpected–this is a perfect time to evaluate how to best save medical costs while taking advantage of all the resources available to you as a University employee.
Covering healthcare costs is a partnership between the University and employees.  A new tool, Castlight, is available to help you make informed treatment decisions and receive the best care for the most affordable price. Castlight is a personalized healthcare resource, providing important information including:
Tracking your healthcare costs each year

Explaining the coverages of your plan

Connecting you to doctors and treatment options

Comparing costs for services at area facilities

Castlight is available for free to you and family members under a University plan simply by registering at www.mycastlight.com. Once registered, your plan information and coverages load automatically. The information is secure, protected and not shared with a third party. Brief instructional videos are posted below and available at the University's Intercom website to explain how Castlight works and how it can benefit you.
Watch these short videos to learn more about how Castlight can help you: