In the news: UIndy students make their marks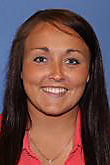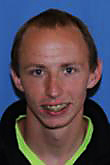 Freshman Nursing majors Byron Haley and Brittany Koors were leaders of a student team from South Decatur Junior-Senior High School that won a $5,000 regional prize in the 2014-2015 Verizon Innovative App Challenge.
The contest asks middle and high school students to create a mobile application that solves a need facing schools or communities. Their concept was an app that would give patients access to their electronic medical records.
"It started out as a school project," Haley told the Indianapolis Star. "One of the things we had to do was come up with something to better the health care system."
Read the Indy Star story here.
*               *               *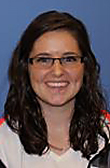 Gabby Ingram, a sophomore Psychology and Pre-Occupational Therapy major from Huntingburg, was featured in a WFYI radio and web report about College Mentors for Kids, an Indianapolis-based national organization that pairs elementary-age kids with college students for friendship and guidance in afterschool sessions on campus.
Ingram is a member of the UIndy chapter, which has won multiple honors from the organization for its accomplishments.
"They motivate us to be that person they want to look up to," Ingram said in an interview. "You don't want to make bad decisions as a college student because you're affecting these kids."
Read or listen to the WFYI-FM story here.
*               *               *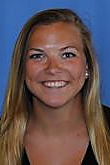 Freshman Education major Grace Kinsey was featured in a recent WISH-TV story about the first three recipients of a scholarship established at Franklin Community High School to honor two students who died last year trying to save another friend from drowning.
"Every day I wake up and I realize I'm living today for those two boys, and I'm attending college for those two boys because they were cut short of the opportunity," Kinsey said.