BlueIndy at UIndy: One up, one on the way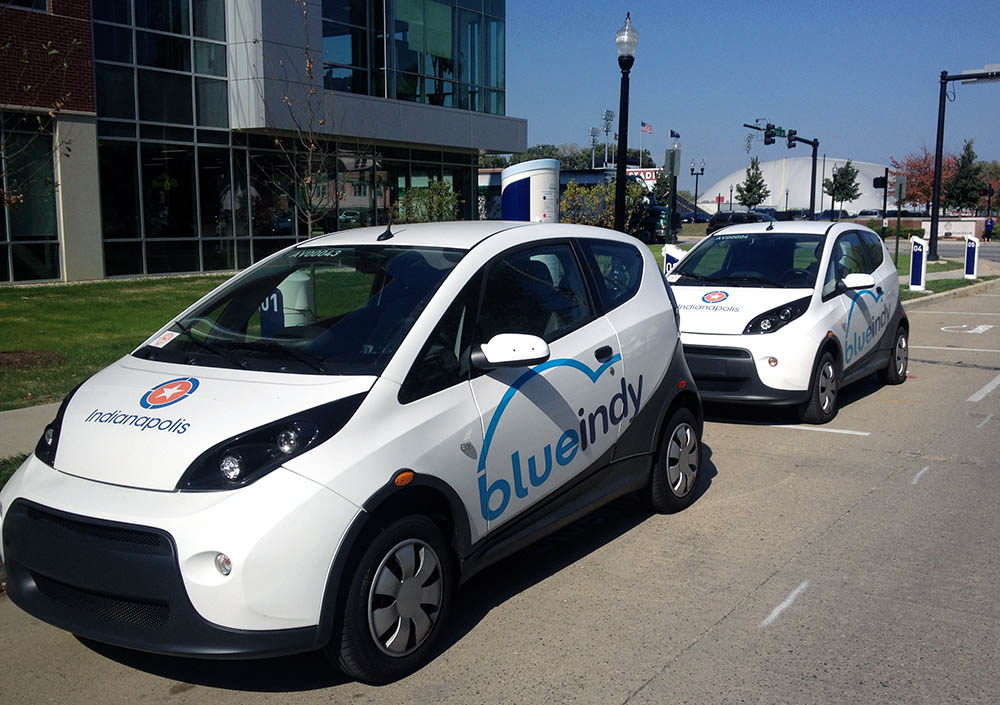 Available by subscription, the emission-free, noise-free BlueIndy cars are intended to help city residents avoid the hassles of vehicle ownership and parking.
The first of two anticipated BlueIndy electric car sharing stations at UIndy is officially operational, and company officials hope to begin construction soon on the second.
The five-car station at Hanna and State avenues, adjacent to the Health Pavilion and across the street from Key Stadium, was "commissioned" on Saturday and is already in use, said Bob Briggs, BlueIndy's director of business development. The company is planning a grand opening event in the coming weeks.
Final details are still being sorted out for the second planned station off Shelby Street, near the university Police Department headquarters. The company still hopes to open that site before the end of the year.
The BlueIndy stations are part of a menu of public transportation options that will be available to the UIndy community and the University Heights neighborhood in the coming years. They city's bus rapid transit plan calls for a station at Hanna and Shelby Street for the Red Line, which will link the university to Fountain Square, downtown, Broad Ripple and key points in between, perhaps as soon as 2018. The long-term plan envisions additional BRT lines serving the area in the future.