TEDx conference draws curious and creative
UIndy alumna and WZPL radio personality Nikki Reed serves as emcee for TEDxIndianapolis Tuesday at the Christel DeHaan Fine Arts Center.
Indy Star preview and photo gallery
Hundreds of community leaders, professionals and hipsters alike gathered at UIndy on Tuesday for the fourth annual TEDxIndianapolis conference, featuring 16 creative thinkers from around the world speaking on the theme "Keep It Simple."
The energy spilled outside Ruth Lilly Performance Hall and into the adjacent DeHaan Center Gallery, where a related art exhibition hangs, and onto the sidewalk, where a Visit Indy sculpture has provided a setting for countless photos shared on social media this month.
For those who missed the day's talks, which also streamed live online and in Schwitzer Student Center's UIndy Hall, videos will be posted next month on YouTube.
TEDxIndianapolis 2015 was sponsored by the United Way of Central Indiana and presented by Big Car, Indiana Humanities, The Heritage Group, Pivot Marketing and the University of Indianapolis. UIndy faculty contributed to the planning, and scores of UIndy volunteers provided hospitality during the event.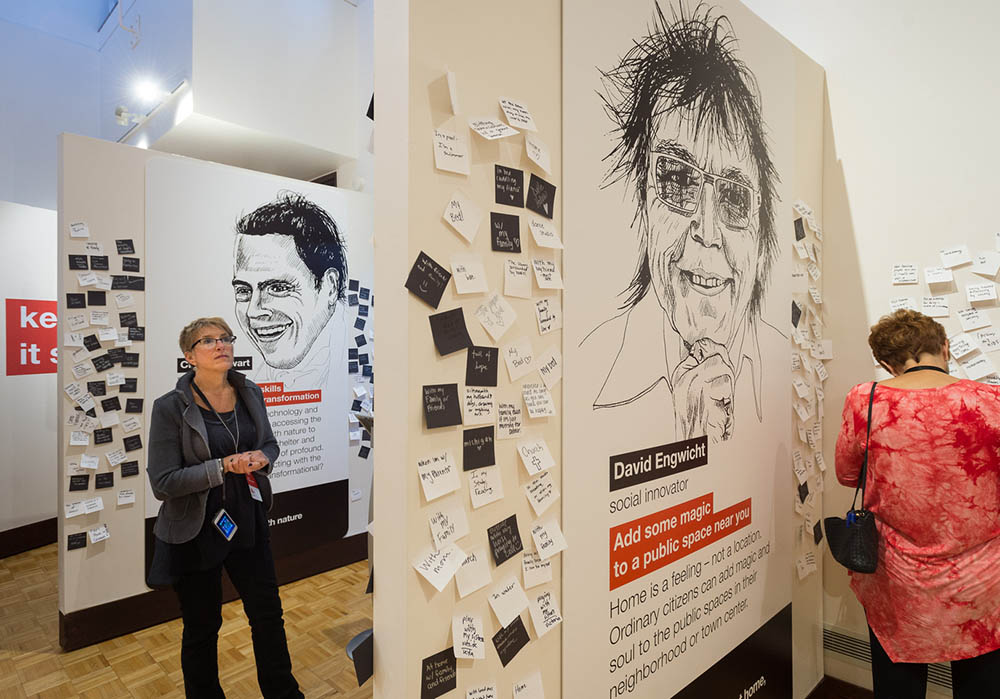 Visitors enjoy the interactive "Keep It Simple" exhibition in the Christel DeHaan Fine Arts Center Gallery, which features artwork by UIndy graduate student Kevin Moran.