Physical Therapy alumni receive honors
UIndy alumna Nichole Wilson, executive director of Sports Medicine, Physical Therapy and Rehabilitation for Community Health Network, is named among the Indianapolis Business Journal's 2015 Women of Influence, recognizing 20 women from diverse fields who are shaping the state's business, educational, artistic and philanthropic landscape. The honorees were recognized at a breakfast this week featuring an address by Lt. Gov. Sue Ellspermann.
Dr. Wilson earned her master's and doctoral degrees from the Krannert School of Physical Therapy in 2002 and 2006, respectively. Among other honors, she was named among IBJ's Forty Under 40 in 2011 and received UIndy's Distinguished Alumni Award in 2012. She serves on several community organization boards and also has been part of the joint team leading the partnership between the university and Community Health Network at the new UIndy Health Pavilion.
"In a remarkably short time, she helped put Community Health Network on the sports medicine map," IBJ says. Read more here.
*               *               *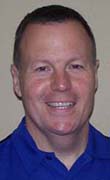 Nat Grubbs, who earned his Master of Health Science from the Krannert School of Physical Therapy in 1992, recently received the 2015 Outstanding Physical Therapist Award from the Arkansas Physical Therapy Association.
Grubbs is a native of Monticello, Ark., and owner of South Arkansas Rehabilitation. which provides physical therapy, speech therapy, senior wellness, aquatics and sports health services.