Reflector earns All-American Honor Rating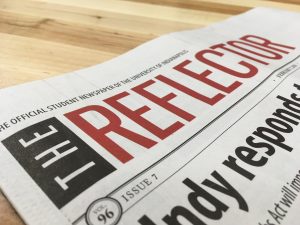 For the first time, The Reflector earned an All-American Honor Rating from the Associated Collegiate Press with four Marks of Distinction for Coverage & Content, Writing & Editing, Layout & Design, and Leadership.  The All-American rating requires the highest range of points plus at least four out of five possible marks of distinction.
ACP has developed a set of national standards for college student media, and its judges are media professionals from around the country. This recognition, based on an evaluation of newspaper issues from 2017, marks the first time The Reflector surpassed the First Class Rating.