CAC contributes to WFYI aging documentary
UIndy's Center for Aging & Community played a key role in the development of a new WFYI television documentary on issues facing older adults.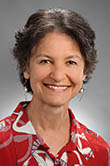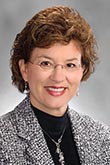 "Baby Boom to Aging Boom: Indiana at the Crossroads" premieres at 7:30 p.m. Thursday on WFYI 1. The 30-minute program includes segments on transportation, nutrition and hunger, financial security and quality of life.
CAC Executive Director Ellen Miller and Associate Professor Sharon Baggett are interviewed in the program, and the CAC staff prepared a discussion guide to accompany showings of the documentary.
Dr. Miller also was part of an expert panel that discussed the program and the related issues Thursday on WFYI-FM's No Limits public-affairs talk show. Listen to that discussion here.