Saturday event offers info on Engineering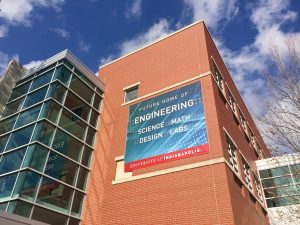 Prospective students and their families can learn more about UIndy's expanding roster of Engineering programs during Saturday's Engineering Information Day.
Classes will begin in Fall 2016 for the new four-year bachelor's degree programs in Software Engineering and Industrial & Systems Engineering, designed to meet growing industry demand. UIndy will continue to offer a five-year engineering dual-degree program for students also majoring in chemistry, computer science, mathematics or physics.
Engineering Information Day begins with check-in at 9:30 a.m. in the UIndy Health Pavilion and continues with overviews of the academic programs, an interactive panel discussion featuring professional engineers, opportunities to talk with faculty, and overviews on financial aid and the career services offered by the Professional Edge Center. The day concludes with lunch at noon and optional campus tours from 1 to 2 p.m. Lunch and all activities are free.
For registration and more information, click here or call (866) 421-7173 or (317) 788-3216.
For more information on Engineering at UIndy, click here.