Indian students to host day-long celebration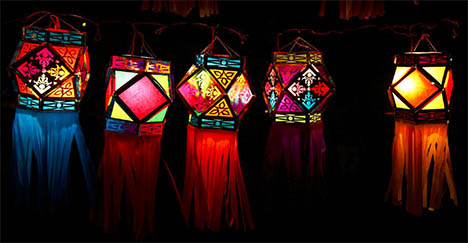 Offering a taste of the colors, customs, couture and culinary delights of their home country, UIndy's Indian Student Association has organized a full day of activities Tuesday in Schwitzer Student Center.
The observance coincides generally with Diwali, the annual "festival of lights" celebrated each fall throughout India.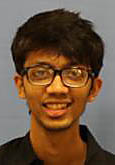 "We want to promote our culture and give the other students a chance to experience the culture," said ISA President Aniketh Chavan, who arrived in the United States this semester to pursue a Master of Health Sciences in Physical Therapy. "Diwali depicts the victory of good over bad and light over darkness."
Tuesday's schedule includes:
9-11 a.m.: Chai and coffee — Schwitzer Atrium
11:30 a.m. to 1 p.m.: Chaat counter, featuring savory snacks — Atrium
2-3 p.m.: Sand painting workshop — Room 013 (L/P credit available)
3-4 p.m.: Lamp and lantern workshop — Room 013 (L/P credit available)
4-5 p.m.: Henna tattoos and saree photo booth — Atrium
5-8:30 p.m.: Program and dinner — Atrium
The evening program will include a slide show and live music, said Chavan, who hails from Mumbai. The dinner menu will include butter chicken, paneer tikka masala, daal, rice and naan, as well as appetizers and sweets for dessert.