Adam Driver: From UIndy to 'Star Wars'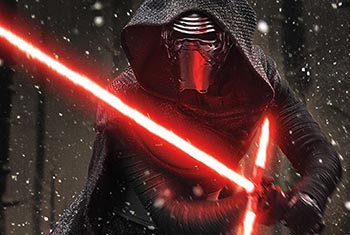 The reviews are rolling in, and critics seem to agree that Star Wars: The Force Awakens lives up to the hype and is poised to be one of the biggest box-office smashes of all time.
Vital to this success, no doubt, are the acting chops that Adam Driver – who portrays Vader-like villain Kylo Ren in the new film – picked up at the University of Indianapolis.
The Mishawaka native studied at UIndy during the 2004-2005 academic year, after his post-9/11 stint in the Marines and before his acceptance, on the second try, to the esteemed Juilliard School in New York City. Even during his short time on campus, Driver stood out for his talent and drive, landing leading roles in the Department of Theatre's productions of Pippin and Endgame.
"He had a real desire, a real passion for acting," recalls UIndy staffer and alumnus Jeffrey Barnes, who served as technical director on those productions. "Immediately, we realized he was incredibly talented, and if he made up his mind to, he would no doubt be successful."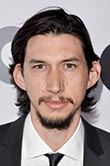 After Juilliard, Driver enjoyed a fairly quick rise from stage to television, landing his breakthrough role in the HBO series Girls in 2012 and appearing in such films as Lincoln, Inside Llewyn Davis, Frances Ha and This Is Where I Leave You before scoring the opportunity of a lifetime as a player in the Star Wars franchise.
Barnes actually met Driver the summer before he enrolled at UIndy, and even talked to him briefly about appearing in a local stage production Barnes was directing.
"He gave me his contact information and I proceeded to lose it," Barnes recalls. "I could have said, 'I directed that guy.'"
For more on Adam Driver, here is some recent news coverage:
The Telegraph (UK)
E! Online (video)
Entertainment Weekly
Business Insider
Military Times