Students will help the hungry on MLK Day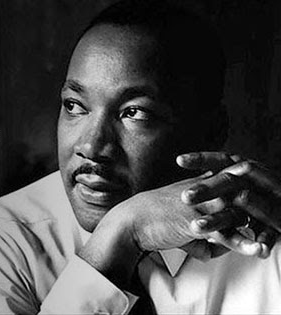 UPDATE: With more than 250 volunterers registered, the goal has been raised 50,000 meals.
UIndy won't have classes on Monday, Jan. 18, but students, faculty and staff will still have a chance to live the university's philosophy of "Education for Service" while answering Dr. Martin Luther King Jr.'s question, "What are you doing for others?"
From 1:30 to 4:30 p.m. on MLK Day, scores of UIndy volunteers will gather in Schwitzer Student Center to assemble more than 30,000 nutritious low-cost meals for distribution to Indiana families in need.
The Beech Grove-based nonprofit organization Pack Away Hunger, in cooperation with nutrition experts, has developed the Nutri-Plenty™ meal: a blend of rice, soy, vegetables, flavorings and vitamin supplements designed to alleviate the effects of malnutrition in young children. An assembly line of 12 volunteers can mix, bag and box 3,000 to 4,000 such meals in a 2.5-hour shift. The meals cost only 27 cents each, with the cost covered by the volunteering organization, and they require only boiling water to prepare.
When the work is done, participants will enjoy a casual dinner and conversation in UIndy Hall, with music provided by the university's Voices of Worship gospel choir.
Register for the event and dinner at this link, and learn more about Pack Away Hunger here.
Also during that first week of classes, Jan. 19-22, UIndy will host a food and toiletry drive to help stock the Manual High School food pantry. The desired items, which can be dropped off in the Schwitzer atrium, include canned food, toothpaste, toothbrushes, deodorant, soap and shaving supplies.