In the news: Sociology, Business, Music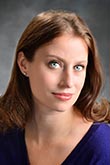 In what may be a UIndy record, Dr. Amanda Miller of the Department of Sociology & Criminal Justice has been cited in the The New York Times for the second time this academic year.
"Why Women Proposing Is Still Rare" reads the headline of the Leap Year-inspired story, which appeared online last week and in Sunday's print edition of the iconic newspaper.
"When women ask men, there's no script for how they are supposed to react," Associate Professor Miller told writer Alix Strauss. "From our research, many men said having a woman propose to them wouldn't feel right."
*               *               *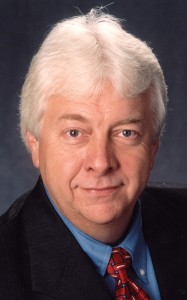 Dr. Terry Schindler of UIndy's School of Business was a key source for a recent NUVO Newsweekly cover story about consumers using their clout to encourage ethical behavior by corporations.
"What determines business ethics is social ethics," said Schindler, associate professor of management. "Every ethical dilemma starts with a cost/benefit analysis: What does it cost me to do what's right or wrong?"
*               *                *
Last week's unusual Faculty Artist Series concert at UIndy drew praise from longtime local arts critic Jay Harvey on his Jay Harvey Upstage blog.
"Science, Math & Music" was the theme of the Feb. 22 event, a collaboration between the Department of Music and the Ronen Chamber Ensemble. The program, which illustrated parallels between music and such concepts as the Fibonacci sequence and Kepler's laws of planetary motion, included a new work composed by Associate Professor John Berners and some scholarly narration delivered by Dr. Stephen Spicklemire, chair of the Department of Physics & Earth-Space Science.