CELL, School of Education host 'Capacity Through Collaboration' series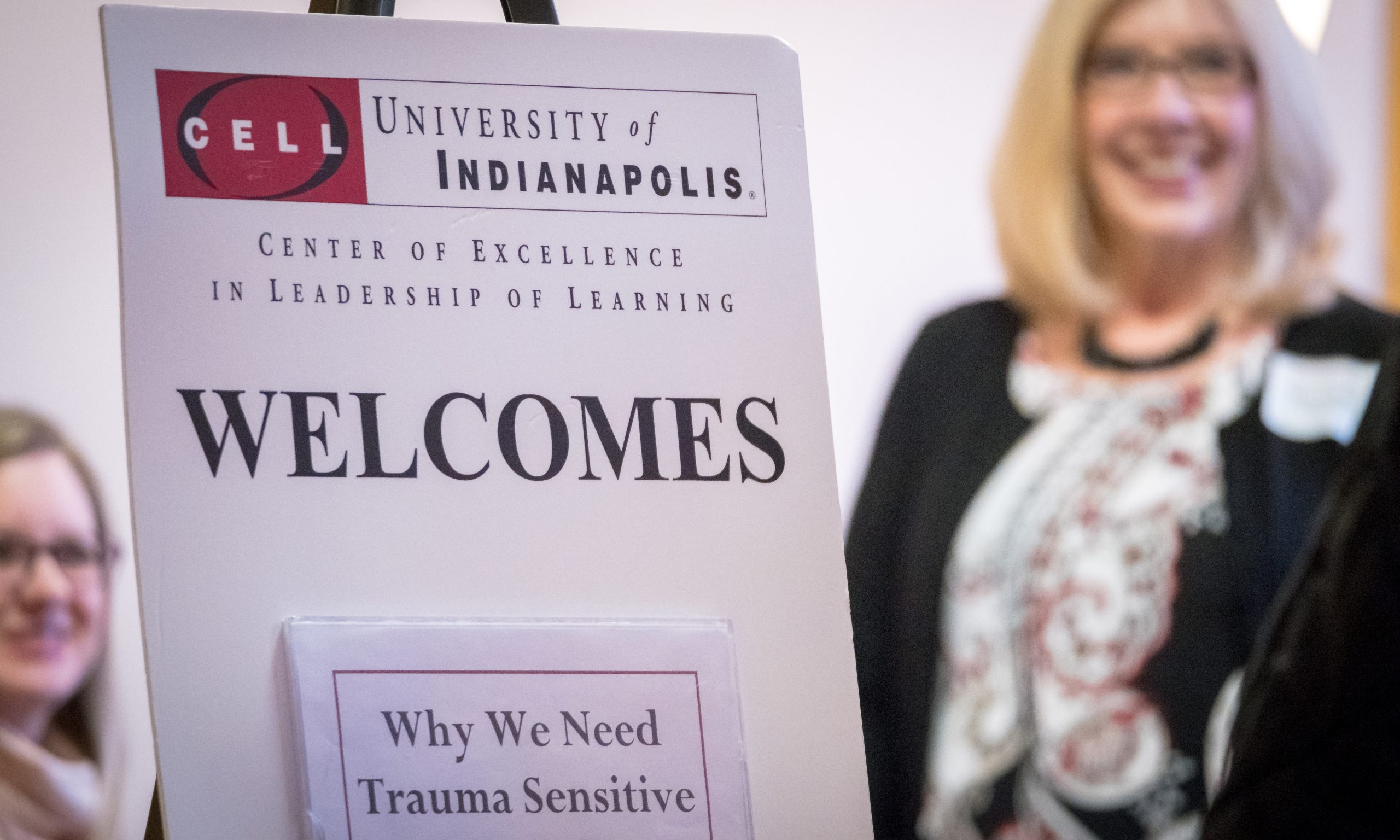 The Center of Excellence in Leadership of Learning (CELL) with the School of Education (SOE) hosted a series of four breakfast events during the 2017-18 academic year called "Partners in Excellence: Capacity Through Collaboration" for area school leaders. School administrators were invited to participate in these opportunities for dialogue and collaboration around school needs, challenges as well as successes. The first session in September 2017 involved brainstorming to determine stimulating topics for exploration in the next three events.
Building Education Workforce Partnerships was the theme for the November 30 event facilitated by CELL's Education Innovation Network. It featured "Genesis: Pathways to Success," a Ripley County Community Foundation initiative growing 21st century talent in that rural community as well as Perry Central Commodore Manufacturing, a Perry Central High School student-led manufacturing business that partners with Jasper Engines & Transmissions and Waupaca Foundry.
"CELL was proud to have the solid work of the EWIN team shared with a new audience," said Dr. Janet Boyle, CELL Executive Director. "EWIN has worked all over Indiana to assist schools, communities and businesses to come together to design sector pathways. This session featured some of the outstanding projects launched by EWIN's grants."
"Why We Need Trauma-Sensitive Schools" was the topic for the February 13 meeting. The Peace Learning Center, an Indianapolis-based non-profit committed to reducing violence and promoting kindness, shared its programming; and representatives of SENSE Charter School, talked about its strategic steps to becoming a trauma-sensitive school. Dr. Anita Thomas, Dean of the College of Applied Behavioral Sciences, provided a higher education perspective on and supportive resources for approaching trauma-related challenges.
"The Promise of Early Childhood Education" session on March 7 included hearing from Ted Maple, Lilly Endowment Program Director, about the 20 plus years he spent working to strengthen early learning efforts in Indiana. Also featured were Susan Bryant, Principal of Liberty Early Elementary in Decatur Township on that school's use of positive behavior supports for students;
Kathryn Raasch, Wayne Township Preschool Principal, whose school combines regular and special needs curriculum based on research and best-practice teaching; and Rosa Parks Kindergarten Academy Principal Blair Schneider, who described how Perry Township has transitioned to a network of kindergarten schools.
"The 'Capacity through Collaboration' series this year was an impactful, engaging, and forward thinking way to bring district leaders together from all over the state to share their initiatives. Participants left these events with statewide contacts, ideas of best practice, and a renewed sense of vision to bring back to their districts." said Dr. Colleen Mulholland, Interim Dean of the UIndy School of Education. "It's nice to see UIndy take the lead in convening this group with the goal of strengthening K12 education in Indiana."
A series of dates and topics for the 2018-19 series will be coming soon. Visit CELL's website for updates.