History prof gives lesson to Washington Post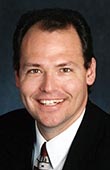 Say you're The Washington Post, and you need an expert on 19th century history. Who ya gonna call?
None other than Dr. A. James Fuller, professor in UIndy's Department of History & Political Science.
Post columnist John Kelly wrote an interesting piece this week about a campaign button from the 1860 presidential election that archaeologists turned up recently on a dig in the heart of Washington, D.C. Being admittedly "a little rusty" on that corner of American history, Kelly came upon Fuller's 2013 book The Election of 1860 Reconsidered and called for some insights.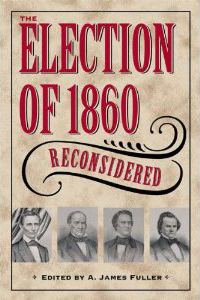 Fuller noted that the 1860 election — which put Abraham Lincoln in the White House and created tensions that fueled the Civil War — was characterized by schisms in the major parties that bear eerie similarities to the nation's current presidential campaign.
Kelly asked: Is this 1860 all over again?
"I always remind myself we're not looking at civil war over this," Fuller replied. "Or I hope not."
Read the full story at this link.
This summer, Fuller will be a featured speaker for a conference on presidential elections at the Harry S. Truman Library and Museum in Missouri. His next book, a biography of Civil War-era Indiana Gov. Oliver P. Morton, is due early next year from Kent State University Press.